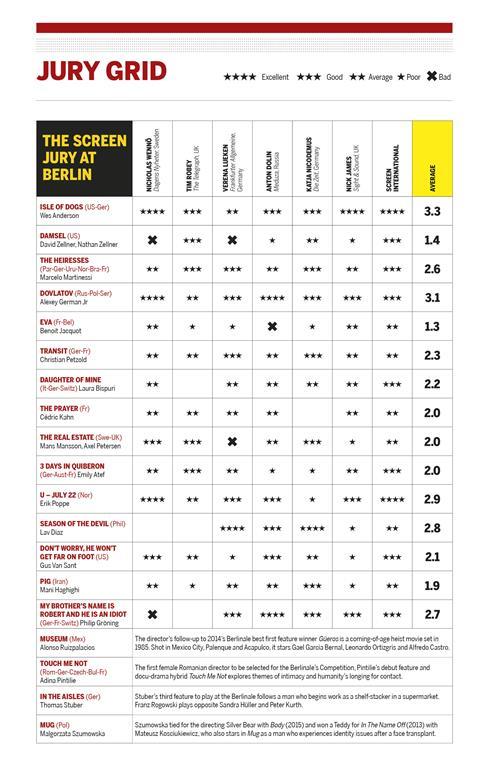 The latest title on the Screen Berlin 2018 Jury Grid is Philip Gröning's three-hour sibling drama My Brother's Name Is Robert And He Is An Idiot, which achieves an average of 2.7 from our critics.
It recorded four scores of 3 (good) or 4 (excellent), but a 0 (bad) from Dagens Nyheter's Nicholas Wennö.
This puts it in the higher end of this year's Grid, with Wes Anderson's festival opener Isle Of Dogs still in top spot with 3.3.
Next up is Alonso Ruizpalacios' heist pic Museum starring Gabriel García Bernal, and Adina Pintilie's Touch Me Not.