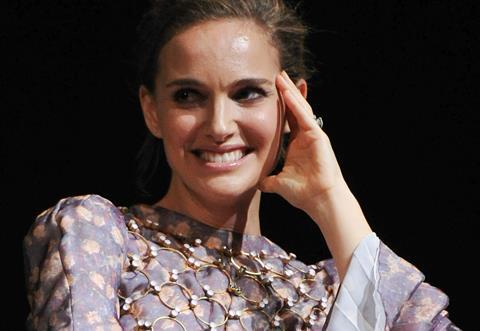 Natalie Portman will star in HBO Films' adaptation of Elena Ferrante's psychodrama novel The Days Of Abandonment.
The Oscar-winning star of Black Swan will play Tess, who finds herself in crisis when, after abandoning her dreams of a stable home life, is in turn abandoned by her husband.
In a hint at things to come, Portman enthused about the novel and Ferrante's Neapolitan series on Instagram last September when she called them the kind of books "you're sad to finish because you feel so connected to the characters and their experiences".
Maggie Betts adapts the screenplay and will direct and serve as executive producer alongside Portman and Sophie Mas through their MountainA.
Also on board as executive producers are Celine Rattray and Trudie Styler of Maven Screen Media, Len Amato of Crash&Salvage, Ferrante, Domenico Procacci of Italy's Fandango, and Topic Studios head and EVP Maria Zuckerman.
HBO Films is making The Days Of Abandonment in association with Medusa, one of the producers on Roberto Faenza's 2005 feature adaptation.
Ferrante adaptations are all the rage. Fandango (TV's Gomorrah series) worked on the HBO-RAI series My Brilliant Friend (L'Amica Geniale), while Netflix is developing a series based on Ferrante's latest novel The Lying Life Of Adults (La Vita Bugiarda Degli Adulti). Maggie Gyllenhaal is directing The Lost Daughter starring Olivia Colman.
Portman and Mas's MountainA recently announced a first-look TV deal with Apple TV+ that encompasses Apple Original limited series Lady In The Lake, which will mark Portman's TV acting debut alongside Lupita Nyong'o. Alma Har'el (Honey Boy) co-wrote and directs.