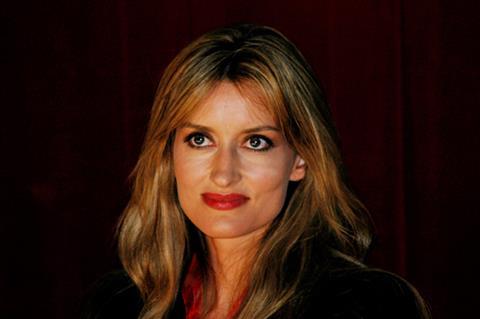 Natascha McElhone has joined the cast of Showtime's Xbox adaptation Halo, it emerged at the Television Critics Association (TCA) press event on Friday (Aug 2), when executives at the premium US cable network outlined their vision to expand original content by 30% this year.
McElhone (pictured) and fellow new arrivals Bokeem Woodbine and Indian actress Shabana Azmi are on board the upcoming sci-fi project, scheduled to begin production later this year in Budapest, Hungary, and air in the first quarter of 2021.
The CBS Corporation-owned network will continue to compete with streaming services and linear channel rivals HBO and Starz by being "the boutique option to the big box stores," according to Jana Winograde, who outlined the company's programming plans with her fellow president of entertainment Gary Levine at the event in Los Angeles.
Winograde said the 30% increase in original scripted and unscripted hours will be followed by more growth in 2020. Levine added that Showtime, home to Emmy contender Escape At Dannemora and the US version of Shameless, will maintain a brand that is "about consistency of programming and range of programming. In this time of consolidation, dislocation and rebranding…Showtime is an island of stability."
The brand attracts both experienced showrunners and filmmakers transitioning to television, like Escape director Ben Stiller, Levine claimed. "Creative talent, after being a little dazzled by the new big boys, is now really longing for the kind of attention and care that we take with our programming," Levine said. "So I think we're incredibly well positioned and we are expanding judiciously and in ways we can maintain quality."
During its session, the network confirmed that Wonder Woman's Gal Gadot will star in and serve as executive producer on a limited series about actress and inventor Hedy Lamarr, to be written by Sarah Treem and produced by The Littlefield Company in association with Showtime and Endeavor Content.
Executives also introduced Back To Life, the BBC Three UK dramedy series Showtime recently picked up from Fleabag production company Two Brothers Pictures and its All3Media parent.