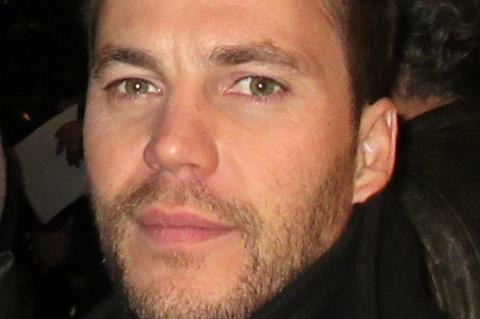 In the run-up to AFM, AGC Studios has added another heavyweight project to its slate and will fully finance and produce sci-fi thriller Inferno from writer-director Neill Blomkamp with Taylor Kitsch attached to star.
The project is being fast-tracked for an early 2020 start. Blomkamp (District 9, Elysium, Chappie) has written the screenplay about a police officer (Kitsch, pictured, Lone Survivor, American Assassin) assigned to investigate a seemingly ordinary murder in the New Mexico desert.
The arrival of the FBI confirms his suspicions that something much bigger – perhaps even extra-terrestrial – is at play. The hunt for the killer soon puts him face-to-face with a humanoid beast who will stop at nothing to exterminate the one witness to the crime.
As the hunt becomes personal with the abduction of his wife, everything the police officer knows about the universe will be challenged, and our connection to other life forces in the universe will be revealed.
"Over the last decade Neill Blomkamp has proven himself to be one of the most innovative creators of science fiction cinema in the world and I'm convinced that Inferno is going to break new ground and take Neill's body of work to even greater heights," said AGC Studios chairman and CEO Stuart Ford.
Blomkamp added, "I am very excited to be getting behind the camera and making Inferno with AGC. The film is filled with themes and concepts that I find deeply fascinating, I feel lucky to be shooting it."
CAA Media Finance brokered the AGC financing deal and will jointly represent US and Chinese rights.
AGC wrapped production over the summer on Neil Burger's YA sci-fi thriller Voyagers starring Tye Sheridan, Lily-Rose Depp, and Colin Farrell; Tate Taylor's comedy Breaking News In Yuba County with Allison Janney, Mila Kunis, Regina Hall, Awkwafina, and Wanda Sykes; revenge thriller The Secrets We Keep starring Noomi Rapace and Joel Kinnaman; and sci-fi TV series War Of The Worlds, starring Gabriel Byrne and Elizabeth McGovern.