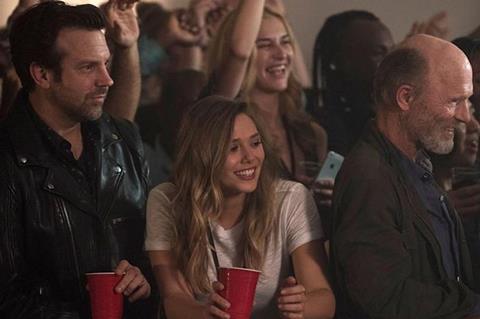 Netflix has acquired Mark Raso's Toronto selection Kodachrome. WME Global and CAA negotiated the deal on behalf of the filmmakers, and The Solution represents international rights.
It is understood Netflix took the US and Canada, the UK, Italy, Benelux, Japan, and Scandinavia.
Kodachrome, which Raso directed from a screenplay by Jonathan Tropper, centres on Matt Ryder, played by Jason Sudeikis, who is convinced to drive his estranged and dying father Benjamin Ryder, played by Ed Harris, cross-country to develop four old rolls of Kodachrome film before they become obsolete. Along with Ben's nurse Zooey, played by Elizabeth Olsen, the three navigate a world changing from analog to digital while trying to put the past behind them.
The film is based on a New York Times article titled For Kodachrome Fans, Road Ends At Photo Lab In Kansas by A.G. Sulzberger. Eric Robinson, president of production at Gotham Group, and Gotham CEO Ellen Goldsmith-Vein teamed up with Shawn Levy and Dan Levine's 21 Laps to option the Sulzberger article. Together, they brought the project and article to novelist and screenwriter Tropper.
Ellen Goldsmith-Vein and Eric Robinson of Gotham Group, Tropper, Shawn Levy and Dan Levine of 21 Laps, and Leon Clarance produced, while Dan Cohen, Mary Anne Waterhouse, Laure Vaysse, Jo Monk, Lisa Wilson, and Myles Nestel served as executive producers.