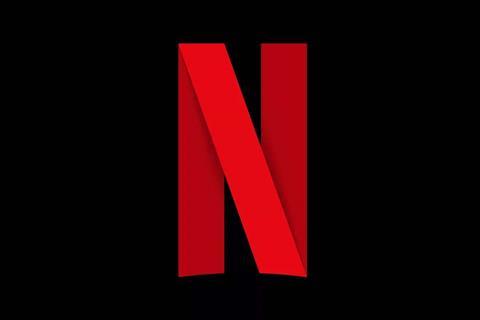 Netflix fell short of its own forecasts and analysts' estimates in the third quarter, adding 2.2m global subscribers to reach 195.15m through September 30.
The streaming titan expected the slow-down during the July-September period and had forecast 2.5m as it expected people to get used to indoor pandemic life without access to cinemas.
The first half of 2020 generated a record 26.7m new global members as lockdowns and cinema closures came into effect. The first nine months of this year has brought 28.1m new members, which is more than 27.8m in all of 2019.
Third quarter subscriber growth was the lowest it has been in years and compares to 6.8m in the same period in 2019.
The company forecast it will add 6m in the fourth quarter to reach 201.15m by the end of 2020. Subscriber retention has been "healthy", although Netflix did not reveal numbers.
Asia Pacific (APAC) region was the largest contributor to paid membership growth in the third quarter, accounting for 46% overall, while APAC revenue grew 66% year-on-year.
Long-run adoption of internet entertainment "still early"
"The state of the pandemic and its impact continues to make projections very uncertain, but as the world hopefully recovers in 2021, we would expect that our growth will revert back to levels similar to pre-COVID," the company said in its letter to shareholders on October 20.
"In turn, we expect paid net adds are likely to be down year over year in the first half of 2021 as compared to the big spike in paid net adds we experienced in the first half of 2020. We continue to view quarter-to-quarter fluctuations in paid net adds as not that meaningful in the context of the long-run adoption of internet entertainment, which we believe is still early and should provide us with many years of strong future growth as we continue to improve our service."
Earnings per share were also down on expectations, reaching $1.74 against Wall Street estimates of $2.13, while revenues of $6.44bn beat estimates of $6.38bn. Netflix's fourth quarter revenue forecast is $6.57bn.
Netflix does not have plans to access capital markets this year. It said it had $8.4bn in cash on the balance sheet at the end of the quarter in addition to the (undrawn) $750m credit facility, reducing its need for external financing.
Return to production making progress around world
Turning to production, the company said it was making "good and careful progress returning to production" particularly in Europe, Middle East and Africa, and Asia Pacific, but also across much of the US, Canada, and Latin America.
"We've restarted production on some of our biggest titles including season four of Stranger Things, action film Red Notice starring Dwayne Johnson, Gal Gadot and Ryan Reynolds, and The Witcher season two.
"Since the almost-global shutdown of production back in mid-March, we have already completed principal photography on 50+ productions and, while the course and impact of C-19 remains unpredictable, we're optimistic we will complete shooting on over 150 other productions by year-end."
Netflix said it expected the number of Netflix Originals to launch on the platform to be up year-on-year in each quarter of 2021.
The platform said it continued to "invest heavily" in local language content, adding that season one of the Mexican telenovela Oscuro Deseo (Dark Desire) was its biggest local language original globally this quarter.
South Korean dramas continued to "travel well throughout APAC and beyond", Netflix said, "while anime is another category of content with fans all over the world."