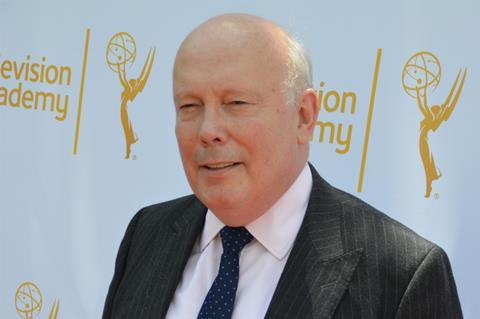 Netflix has announced a new batch of European original dramas at press event in Rome.
These include a six-part drama from Downton Abbey writer Julian Fellowes and an eight-part comedy created by and starring Idris Elba.
UK indie 42 (Watership Down) is producing Fellowes' series The English Game, which Netflix VP of international originals Eric Barmack said was about "the invention of modern football and how its creation reached across the class divide".
He added that the series would be "part-Etonians, part-factory workers".
The drama was one of a number of new European originals announced at the See What's Next Netflix event in Rome this morning.
Elba's comedy, Turn Up Charlie, stars the Luther actor as a DJ who reluctantly becomes a 'manny' to his famous best friend's problem-child daughter.
The Brown Eyed Boor/Green Door Pictures series will be written by Laura Neal, Femi Oyeniran and Victoria Asare-Archer with Georgia Lester, who will also be supervising producer.
Elba will executive produce with Brown Eyed Boy's Gary Reich and Martin Joyce, Green Door's Ana Garanito, plus Tristram Shapeero (Community, Brass Eye), who will direct with Matt Lipsey (Sick Note, Upstart Crow). Gill Isles (Car Share, Detectorists) will produce the series.
Other new titles are coming from the Netherlands, France, Germany and Italy.
The Dutch show, Netflix's first from its European base, comes from producer Pupkin and follows wealthy students who inadvertently open a portal to what Barmack called "the demonic world of the Dutch Golden Age".
French supernatural drama Mortal follows teenagers who are bound together, while The Wave, Netflix's third drama commission from Germany, is based on the 2008 movie of the same name, and is produced in association with Sony Pictures Television.
The Italian original is Luna Nera, which is set in the 17th century and is based on an unpublished manuscript about women accused of witchcraft. Fandango produces.
Money Heist (aka Casa del Papel) is also returning for a third series, this time fully funded by Netflix and no longer co-produced with Spanish terrestrial Atresmedia. The new series will be set in various cities around the world.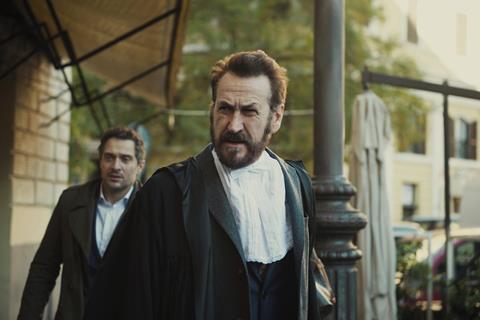 Netflix also announced its first Italian original film Rimetti a Noi I nostri Debiti, directed by Antonio Morabito and starring Claudio Santamaria and Marco Giallini. The film premieres globally on May 4th on Netflix and will be translated in 22 languages. Rimetti a Noi i Nostri Debiti is produced by La Luna, Lotus Production And Rai Cinema.
Finally, the streaming company revealed that season 2 of German hit Dark will start production in and around Berlin on June 25, and that part 3 of Spanish crime series La casa de papel (Money Heist) will be unveiled in 2019.