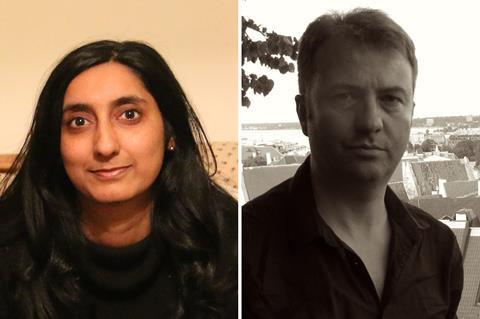 A new Asian film festival is set to launch in the UK in spring 2018.
Aperture: Asia & Pacific Film Festival is co-founded and co-directed by Sonali Joshi and Jasper Sharp, who were both former artistic directors of the now defunct Asia House Film Festival.
The first edition of the event will be held in the spring of 2018 in London and will go on tour to other UK cities.
Aperture will present new films from Middle East, Central Asia, the Himalayan region, South Asia, South East Asia, East Asia and the Pacific.
Joshi told Screen: "The idea behind Aperture came to us as we both felt there is great need to support high quality cinema that is nevertheless underrepresented, and this festival aims to fill that gap with some of the strongest titles from emerging film industries in Asia and the Pacific region, whilst furthering both our long-standing commitments to supporting Asian cinema in the UK".
Sharp added: "So much of the world remains just vague and empty spaces in the imagination of most British audiences, and the dream would be to fill this gap. There are some fabulous works coming out of Central Asia in particular that tend to get overlooked by Asia-focused festivals in the UK. We really hope to broaden the scope of the type of cinema that reaches UK audiences, not just from Asia, but basically anywhere East of the Bosphorus"
Joshi is the Founder and Director of Day for Night, a London based organisation working on curatorial projects and specialist distribution of Asian cinema, alongside subtitling and screen translation.
Sharp is an author, filmmaker and curator known for his work on Asian cinema. He is the co-founder of the Japanese film website Midnight Eye and co-director of the documentary The Creeping Garden.