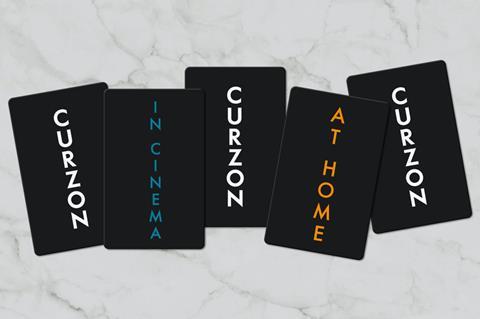 UK distributor and exhibitor Curzon has created a new membership offering which covers both cinema tickets and streaming.
Customers on the CULT membership package will receive five credits each week to use either as cinema tickets or to stream films on Curzon Home Cinema, the company's own streaming platform.
Curzon says the membership will allow film lovers "to decide when, where and how they enjoy the best new releases".
The CULT+ package will include the same features but with 10 weekly credits instead of five, plus an additional cardholder and free access to event screenings.
The CLASSIC package will also be available annually consisting of five credits for cinema tickets or streams.
Similar cinema-and-streaming offers in the UK include MUBI Go, which gives subscribers one cinema ticket per week for a selected film, plus a new streaming title every day.
The membership is launching alongside a new Curzon website, which unites information on Curzon cinemas and the streaming platform in the same place. The Curzon Home Cinema player has also been revamped, with new apps and the capacity to download films to watch offline.
Eight Curzon cinemas are reopening from today (May 17), with a further five on June 4.
The launch comes amidst changes to the theatrical windows for film releases in the UK. Last week Cineworld added deals with Universal and Disney to its previous deal with Warner Bros, through which films get 31-day exclusive theatrical windows (rising to 45 days if box office targets are met). Independent distributors told Screen that the rules are not clear for them, but that opportunities still exist in the marketplace.