Toronto-based film and TV digital distributor Syndicado is launching a dedicated film sales business based in Europe, Syndicado Film Sales, which will specialise in documentaries.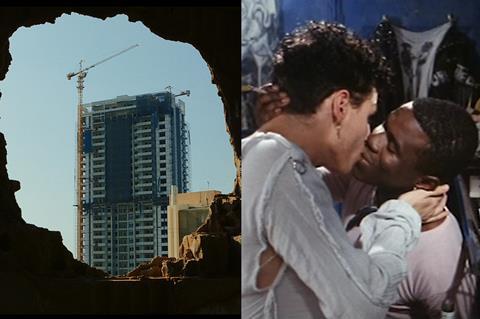 The company's debut slate contains seven docs which it will be taking to this month's International Documentary Film Festival Amsterdam (IFDA).
The slate includes Ziad Kalthoum's Taste Of Cement, which is shortlisted for a European Film Award, and Daisy Asquith's Queerama which was made with the BBC and BFI and premiered at this year's Sheffield Doc/Fest.
The new outfit will specialise in theatrical, digital and broadcast sales for documentary films. It will be headed up by Aleksandar Govedarica, Syndicado's co-managing director, who is based in Europe.
The company's debut slate also features three IDFA world premieres: Bernadett Tuza-Ritter's A Woman Captured, which tells the story of a 52-year-old Hungarian woman who is kept in virtual slavery by a family and will play in IDFA's feature-length competition; Lukas Kokes and Klara Tasovska's Nothing Like Before, about a group of Czech high school students; and Arun Bhattarai and Dorottya Zurbo's The Next Guardian, which follows a family in a remote village in the Himalayan Kingdom of Bhutan.
Completing the slate is Rok Biček's The Family, which had its premiere in Locarno and follows 14-year-old Matej over the course of ten years, and Rati Oneli's City Of The Sun, about a ghost town in Chiatura, Georgia, which won the best documentary award at this year's Sarajevo Film Festival.
Syndicado Film Sales' debut film slate:
Taste Of Cement (world rights excluding Germany, France, Switzerland, Finland and Russia)
Queerama (world rights excluding UK)

A Woman Captured (world rights excluding Hungary)

Nothing Like Before (world excluding CEE, Sweden, Denmark and Finland)

The Next Guardian (world rights excluding Hungary and Benelux)
The Family (world excluding Slovenia amd Russia)

City Of The Sun (world excluding Benelux, Georgia, Russia, Germany and Finland)