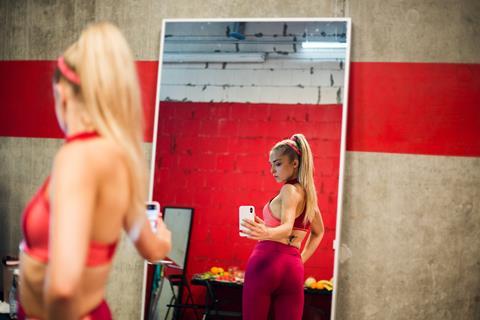 At the start of the AFM, Jan Naszewski's Warsaw-based sales outlet New Europe Film Sales has taken on world sales rights for Magnus von Horn's upcoming drama Sweat, one of the most talked about recent projects from TorinoFilmLab.
It's the Swedish-born director's second film after 2015 Cannes Directors' Fortnight selection The Here After. A work-in-progress clip of the film will be screened at the Agora Film Market in Thessaloniki this year, where it will compete for the Eurimages award.
The film recounts three days in the life of fitness motivator Sylwia Zajac, whose presence on social media has made her a celebrity. Although she has hundreds of thousands of followers, is surrounded by loyal employees and admired by acquaintances, what she's really looking for is true intimacy.
The Polish-language film is produced by Lava Films' Mariusz Wlodarski and co-produced by Zentropa Sweden, Film i Väst and EC1 Lodz - the City of Culture. The film will be ready by spring 2020.
Naszewski said: "We are delighted to be working with Magnus von Horn again. We see him as one of the most exciting young directors in Europe today. We love how he focuses on depicting complex characters that people might otherwise misjudge. Sweat is another great example of that."
Wlodarski said: "Jan and his team were great fighters for our previous production and we see a great pleasure in 'sweating' with them for the benefit of our film again."
New Europe is also attending AFM with a pair of contenders for this year's international feature film Oscar: Poland's Corpus Christi by Jan Komasa and A White, White Day for Iceland by Hlynur Palmason. Both films will be released in the US by Film Movement.