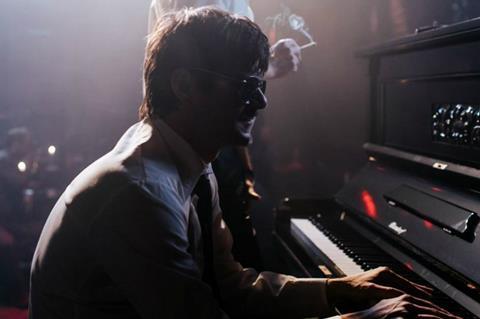 New projects from I'm A Killer director Maciej Pieprzyca and Tower. A Bright Day. filmmaker Jagoda Szelc are among the 23 titles selected for Polish Days, the industry event for Polish cinema running during New Horizons International Film Festival (July 25-August 4).
The event will take place on July 30 – August 1, with over 200 industry guests expected to attend.
The line-up includes five completed features, eight projects in a works-in-progress presentation and 10 titles in development.
Pieprzyca is attending with works-in-progress title Ikar, a biographical film about the blind 20th century Polish jazz musician Mieczysław Kosz. It is the director's first film since 2016's I'm A Killer, which received 10 nominations and two awards at 2017's Polish Film Awards.
Szelc's Delicate Balance Of Terror is in development, and will be her third feature after 2018's Monument (which featured in Polish Days last year) and 2017 debut Tower. A Bright Day., which debuted in the Berlinale Forum.
Screen is partnering with Polish Days for the first time this year for the Best Pitch award. Screen will follow the winning film thoughout its development, production and release.
Full list of Polish Days films
Completed films
Birds' Talk
Dir: Xawery Żuławski
Taste of Pho
Dir: Mariko Saga
Corpus Christi
Dir: Jan Komasa
Interior
Dir: Marek Lechki
Marygoround
Dir: Daria Woszek
Works-in-progress
Cranley Gardens
Dir: Rafał Kapeliński
Najmro
Dir: Mateusz Rakowicz
Tonia
Dir: Marcin Bortkiewicz
Broad Peak
Dir: Leszek Dawid
Escape to the Silver Globe
Dir: Kuba Mikurda
Ikar
Dir:Maciej Pieprzyca
Apples
Dir:Christos Nikou
Sunburned
Dir: Carolina Hellsgård
Development
Let it Be
Dir: Łukasz Grzegorzek
Delicate Balance of Terror
Dir: Jagoda Szelc
More
Dir: Bartłomiej Żmuda
Other People
Dir: Aleksandra Terpińska
A Time of Gods
Dir: Piotr Stasik
Wet Monday
Dir: Justyna Mytnik
We Will Be Fine
Dir: Sylwester Jakimow
Mira
Dir: Anna Jadowska
God of Internet
Dir: Joanna Satanowska
The Great Match
Dir: Filip Syczyński