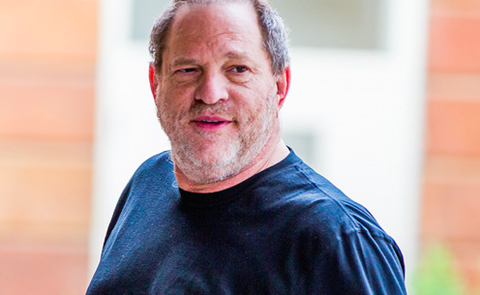 The crisis engulfing Harvey Weinstein deepened on Thursday as it emerged that police on both sides of the Atlantic are looking into allegations levelled against the disgraced former film mogul.
A statement issued to press by the New York Police Department read: "Based on information referenced in published news reports the NYPD is conducting a review to determine if there are any additional complaints relating to the Harvey Weinstein matter.
"No filed complaints have been identified as of this time and as always, the NYPD encourages anyone who may have information pertaining to this matter to call the CrimeStoppers Hotline at 1-800-577-TIPS."
Meanwhile The Guardian reported that the Metropolitan Police in London have received an allegation of sexual abuse by Merseyside police and are looking into the matter.
The developments follow this week's article in The New Yorker in which women went on the record alleging rape, sexual assault and sexual harassment, and the ongoing torrent of complaints and statements by women.
On Wednesday Weinstein recruited Blair Berk to his army of attorneys. It also emerged in an article in The New York Times based on internal documents and an interview with TWC attorney David Boies that The Weinstein Company board members would have known about settlement payments to various women since 2015. Lance Maerov, the board member who oversaw contracts on the settlements, said he assumed they were to cover up consensual affairs.
TWC co-chairman Bob Weinstein and president and COO David Glasser declined to comment when asked by the Times, and board members Tarak Ben Ammar and Richard Koenigsberg did not respond to messages from the newspaper's reporters.