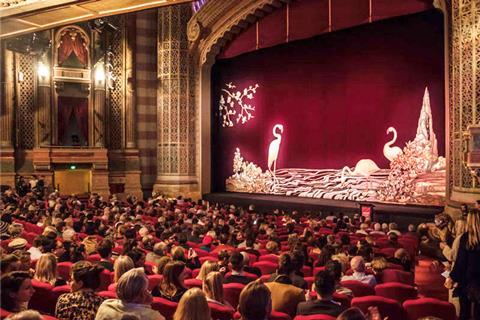 The New Zealand International Film Festival (NZIFF) has shifted the dates of its 2021 edition from July to October, to ensure it can screen features selected by the Cannes Film Festival which hopes to take place in July this year.
Organisers plan to host a physical event in 30 cinemas across 13 towns and cities, after last year's edition took place as a hybrid model, when most of the films premiered online due to the pandemic.
But while the festival usually begins in July or August, this year's edition will launch on October 28 in Auckland before travelling to further locations until December 5.
The move is in line with the country's ongoing Covid-19 vaccination programme but also as a result of Cannes shifting from May to July.
"As a vital source of many high-profile festival titles, the later dates for NZIFF 2021 will allow us to select films from a delayed Cannes in addition to Venice and Toronto festivals, which take place in late August and early September," said NZIFF festival director Marten Rabarts.
"By moving our dates, we can confidently expect to present the world-class film festival our audience expects and deserves."
Rabarts also emphasised the importance of audience confidence in returning to a physical festival later this year, when around 80% of New Zealand's adult population is forecast to have been vaccinated.
"This wide roll out ensures audiences can feel safe coming back into cinemas and also reduces the likelihood of the crippling lockdowns we've experienced in the past months," he said.
Organisers have also reviewed the overall delivery of the festival, which previously ran across four months to accommodate sending 35mm prints (sometimes just a single version) to all the cities and regions on NZIFF's circuit.
"With digital projection, we can now present the same festival almost simultaneously nationwide to create a truly national film festival," added Rabarts.
A statement from the festival revealed that the 2021 edition will include gala opening nights, Q&As with filmmakers and other live events.
Organisers added the move was "a one-off for 2021" and that the festival would return to its usual July/August dates in 2022.
It follows Sydney Film Festival's recent decision to impose a three-month delay on its 68th edition, which is now set to take place from August 18-29, 2021.