Feature will include the first chance to hear songs from upcoming Nick Cave & the Bad Seeds album.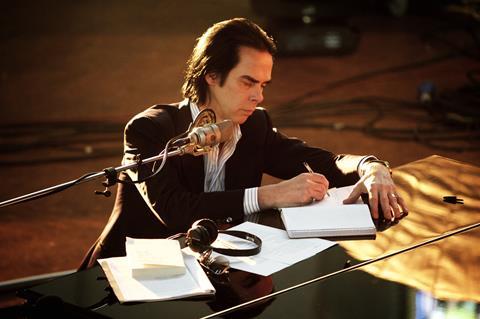 Musician Nick Cave has teamed with director Andrew Dominik for One More Time With Feeling, a feature that will include the first opportunity anyone will have to hear songs from Nick Cave & the Bad Seeds 16th studio album, Skeleton Tree.
The film will be distributed to more than 650 cinemas around the world by Picturehouse Entertainment on September 8, prior to the release of the album the following day.
Originally a performance based concept, One More Time With Feeling will explore the writing and recording of the album and delve into its tragic backdrop (Cave's 15-year-old son, Arthur, died in July 2015 after falling from a cliff).
Interwoven throughout the Bad Seeds' filmed performance of the new album are interviews and footage shot by Dominik, accompanied by Cave's narration.
New Zealand-born Australian film director Dominik is best known for Chopper, The Assassination of Jesse James by the Coward Robert Ford and Killing Them Softly.
Previously, a documentary about Cave's life, titled 20,000 Days on Earth and directed by Iain Forsyth and Jane Pollard, was released in mid-2014.