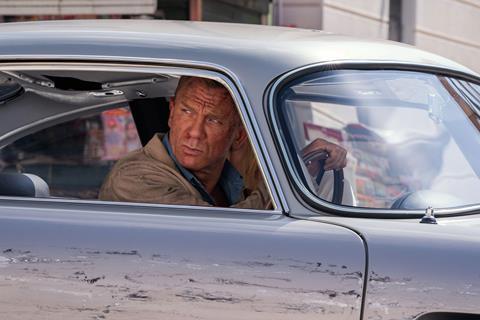 James Bond thriller No Time To Die will open in the UK on November 12 and has moved up five days in North America to November 20, it emerged over the weekend.
The news was announced on social media on Saturday. The Daniel Craig starrer directed by Cary Joji Fukunaga had been set to open in the US on November 25 and now occupies the slot vacated by Godzilla Vs Kong on Friday (12) amid a frenzy of release calendar changes.
A Friday flurry from Warner Bros moved back the North American release of Christopher Nolan's sci-fi Tenet by two weeks to July 31.
The studio also pushed Wonder Woman 1984 from August 14 to October 2, Godzilla Vs Kong from November 20 to May 21 2021, while The Matrix 4 got shunted into 2022.
Solstice Studios has moved Unhinged from July 1 to July 10, and Universal and Amblin Partners have pushed Bios from October 2 to April 16, 2021.
That currently leaves Disney's live-action Mulan as the first major tentpole of a depleted summer on July 24 as the major US cinema chains contemplate reopening by July.