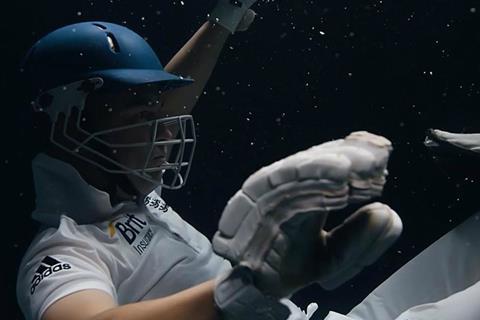 Noah Media Group, the UK-based sports documentary firm, has launched an international sales division and has kicked off business with UK deals for cricket feature The Edge.
The documentary, directed by Barney Douglas (Warriors), was released theatrically in the UK this summer and is now available on Amazon Prime Video with the BBC taking exclusive TV rights in 2020.
The indie has previously best been known for producing sport documentaries such as Steve McQueen: The Man & Le Mans, which played at Cannes in 2015, and Netflix film Bobby Robson: More Than a Manager.
Heading the new sales division is Catherine Quantschnigg, who was head of sales at Atlantic Productions having previously held executive sales positions at Goldcrest and Cornerstone Films.
Quantschnigg will attend Mipcom in Cannes this month in a bid to close further deals on The Edge as part of a global sales plan for the documentary. Other titles on its slate include its Steve McQueen title; Take His Legs, charting Australian comedian Adam Hills' formation of the world's first physical disability rugby league team; and Out Of Their Skin, in which former footballer Ian Wright explores the 40-year history of black players in British football.
Noah Media Group is also in production on a feature-length documentary about Jack Charlton, a former footballer and manager who was part of the England team that won the 1966 World Cup. International sales on the as-yet-untitled feature will be handled by Noah's new sales division.
John McKenna, CEO at Noah Media Group, said it was "important" for the company "to keep evolving in the constantly changing media world. Our sales arm is our next stage in this."
Quantschnigg added: "The appeal of intelligent, sport-focused documentaries has never been greater. We look forward to bringing our unique slate to the international marketplace."