35 projects will be presented to 70 potential partners.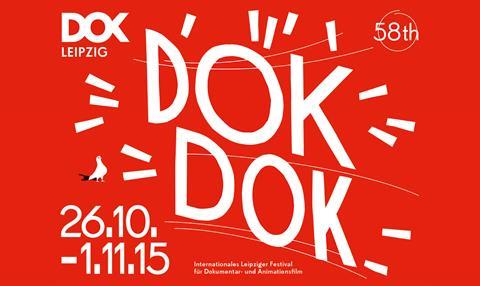 The 11th edition of DOK Leipzig's Co-Production Meeting (October 26-27) will have a focus on Nordic documentary projects.
The selected Nordic projects include:
Napafilms' Boys Who Like Girls and Kinocompany's The Unforgiven (both Finland)
Vilda Bomben Film's Become The Media and Gründer Film's The Filmdubber in Dar es Salaam (both Sweden)
Piraya Film's Kamera Haram (Norway)
Hansen og Pedersen's Mercedes Man (Denmark, in co-production with Germany)
In total, 35 projects – from the USA to Vietnam - will be presented over the two days to around 70 potential partners, including co-producers, broadcasters, sales agents, distributors, and funders.
Saxonia Entertainment, whose credits include Vitaly Mansky's Pipeline and Alexander Gentelev's Putin's Games, will be pitching the German-Russian documentary portrait Nemtsov, while Aheste Film and Les Films d'Antoine will be in Leipzig with the Turkish project Mr. Gay Syria and Kabul-based Afghanistan DocHouse will be looking for partners for its latest project Obstinate To Live.
In addition, the USA's Black Eye Productions will pitch The Godfather of Sarin and Israel's Heymann Brothers Films will having meetings for The Last Communist.
DOK.Inkubator spotlight
DOK Leipzig will also provide a platform for the international documentary workshop DOK.Inkubator to present eight feature documentary projects which are currently at the rough cut stage.
The 2015 line-up includes napafilms' Cheer Up by Christy Garland about Finland's worst cheerleading team The Ice Queens; Michael Graversen's Dreaming Of Denmark (Klassefilm/Metafilm) about the thousands of teenagers who disappear from Western society each year; and Clare Weiskopf's highly personal story To The Amazon, produced by dok TARANTULA, about her mother who, after the tragic death of a daughter, gave up everything to live in the Amazonian jungle, leaving her past – including her other daughter, the director of the film – behind.
DOK Leipzig's 58th edition (October 26 – November 1) – under the new direction of Leena Pasanen - will open with the world premiere of Time Will Tell (Alles andere zeigt die Zeit) by Andreas Voigt, the sixth part of his internationally known Leipzig Cycle of films which were made between 1986 and 1997, with Leipzig In Autumn winning the Golden Dove at DOK Leipzig in 1989.
Jihlava producer showcase
NFTS graduate Caroline Deeds and Estonia's Max Tuula are among 12 up-and-coming documentary producers selected for the showcase of Emerging Producers who will be presented at the 19th Jihlava International Documentary Film Festival (October 27 – November 1).
Deeds directed the award-winning Walking Backwards while former journalist Tuula produced the experimental docudrama I Don't Love You by Kostomarov/Rastorguev and is now one of the initiators of the documentary project Free Oleg Sentsov.
The other Emerging Producers include Danish-born producer Emile Péronard who debuted last year with the Greenlandic/Danish/Norwegian co-production Sumé – The Sound of a Revolution, Swiss-based Madeline Robert, one of the co-founders of Les Films de la Caravane, and Latvia's Antra Gaile of Mistrus Media.
The initiative has been organised with the Creative Europe Desk - MEDIA in the Czech Republic and Latvia, the Danish Film Institute, the Calouste Gulbenkian Foundation, and the Romanian Cultural Institute.
Meanwhile, Jihlava's fifth edition of its Inspiration Forum will have a unique format this year by bringing Pussy Riot member Masha Alyokhina together in a "virtual encounter" with Wikileaks founder Julian Assange.