Plus: AwesomenessTV begins 'Straight Outta Oz' shoot; and more…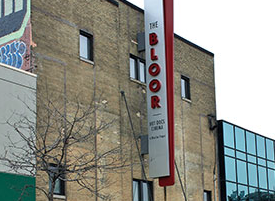 Hot Docs has established the Hot Docs Ted Rogers Fund with a $1m gift from the Rogers Foundation.
The grant follows a $4m gift from the Rogers Foundation to purchase the Bloor Hot Docs Cinema, the century-old theatre in Toronto's Annex neighbourhood that Hot Docs has operated, managed and programmed for the past four years.
Named after the late philanthropist and president and CEO of Rogers Communications, the Hot Docs Ted Rogers Fund will provide financial support to Canadian documentarians.
"Documentaries provide an urgently needed reflection of our society – warts and all," said Hot Docs president Chris McDonald. "The Rogers Foundation's generous support for doc makers recognises the depth of talent in this country, and provides them critical resources to tell their stories."
AwesomenessTV has begun production on a behind-the-scenes film following Todrick Hall's upcoming North American Tour titled Straight Outta Oz. The feature is the start of an overall partnership between Todrick and AwesomenessTV, which includes a multi-faceted MCN deal.
Production is underway on 3QU Media's second feature, Gnome Alone, an animated comedy starring Becky G and Josh Peck. Peter Lepeniotis directs and 3QU co-founder John H. Williams produces. The animation is being done at Cinesite in Montreal and is scheduled to wrap in spring 2017.
Gravitas Ventures has acquired US VOD rights to Steve Balderson's Hell Town, a serialised story "filled with catfights, cliffhangers, broken hearts and murder.