Shooting is underway on the horror title set in France 1918 as an Allied tunneller played by Rossif Sutherland is sent to sabotage a German secret weapon.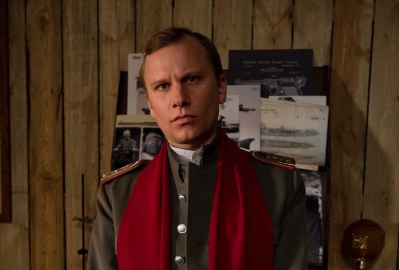 Germany's Robert Stadlober (pictured) also stars alongside Karine Vanasse, Charlie Carrick, Shaun Benson and Ted Atherton.
Raven Banner will distribute in Canada and handles international sales on behalf of Carousel Pictures and Buffalo Gal Pictures. Leo Scherman directs and Martin Katz, Walter Gasparovic, Tyler Levine and Phyllis Laing produce.
Toni Collette and Matthew Goode have joined Montreal-based Item 7's Birthmarked. Andreas Apergis, Michael Smiley, Fionnula Flanagan and Suzanne Clément round out the key cast on the comedy that began shooting last week outside Montreal. Emanuel Hoss-Desmarais directs and Pierre Evan produces. Executive producers Jeff Sackman and Berry Meyerowitz handle international sales and eOne will distribute in Canada.
Aaron Sorkin will receive the Writers Guild Of America, West's 2017 Paddy Chayefsky Laurel Award for television writing achievement on February 19 in recognition of a career that includes The West Wing and Newsroom.
CCI Productions, Banner Films, Vroom Productions, and Alley Lime Productions have begun shooting on Pat Kiely's drama Someone Else's Wedding starring Kathleen Turner, Kevin Zegers, Jessica Paré, Jacob Tierney and Jessica Parker Kennedy. Jeff Sackman and Berry Meyerowitz serve as executive producers and handle international sales.
Canada's Breakthrough Entertainment has appointed Owen Kelly international sales and acquisition executive for feature Films. Kelly will handle worldwide sales and acquisitions and reports to president of distribution Nat Abraham.
Former BRITDOC deputy director Elise McCave has joined Kickstarter as director of narrative film and Liz Cook, who previously served as documentary outreach lead, has been promoted to director of documentary film.