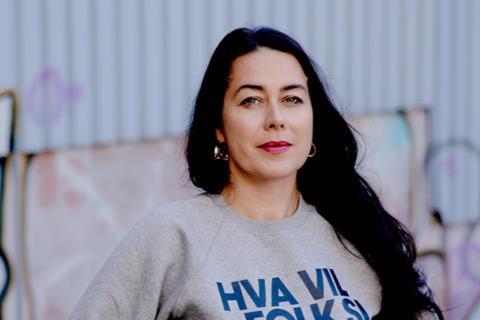 Norwegian producer Maria Ekerhovd of Mer Film is to receive this year's Eurimages Co-production Award at the European Film Awards.
The award is to be presented at the scaled-back ceremony on December 11. Attendees for the 2021 European Film Awards will now be limited to just nominees due to rising Covid cases in Germany.
The award, according to a release from the European Film Academy, aims to acknowledge "the decisive role of co-productions in fostering international exchange".
Ekerhovd founded Mer Film in 2011. Her latest film is the Eurimages-supported The Innocents by Eskil Vogt, which premiered in Un Certain Regard at the 2021 Cannes Film Festival. The film received the European Film Award for best sound, as announced last week.
She is also a co-producer on Jonas Poher Rasmussen's Flee, and is in production with Gunnar Vikene's historical drama War Sailors and Ole Giæver's Let The River Flow. Next year will also see the release of the co-production More Than Ever by Emily Atef, a co-production supported by Eurimages.
Eurimages is the cultural support fund of the Council of Europe. It was set up in 1988, and has supported a total of 2,236 co-productions to-date.