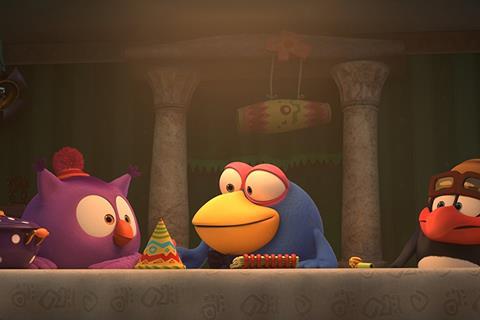 Australian sales company Odin's Eye Entertainment and Russian animation company the Riki Group announced a raft of sales on animated time-travel feature Kikoriki: Déjà vu. The film sold to Korea (NowContents), UK (Signature), Middle East (Phoenicia), Vietnam (Skyline) and ex-Yugoslavia (Dexin).
The third instalment in the Kikoriki franchise, the action comedy features furball Krash, who decides to throw his best friend Barry an unforgettable birthday party by contacting the Deja Vu Agency which organises exciting time travel adventures. But when the Kikoriki crew fail to follow the rules, a cataclysmic accident occurs that scatters the group across time, so that Krash has to find and retrieve his friends through the ages with the help of his alter ego from another time and place, the cranky Shark.
Kikoriki: Deja Vu is set for wide release in Russia and China in the second quarter of the year with other territories to follow shortly.
Odin's Eye Entertainment senior vice president of International Distribution & Acquisitions, Martin Gallery, says the company is looking forward to adding more distributors in the coming weeks.