EXCLUSIVE: Thriller heading to multiple territories including UK, Germany and India.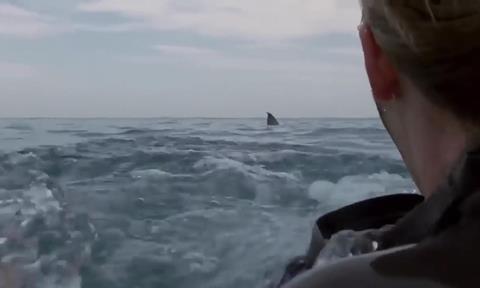 Australian sales outfit Odin's Eye has closed a number of key deals on shark thriller Cage Dive, which will be rebranded Open Water: Cage Dive for a number of key markets.
Deals have closed in the UK (Lionsgate), Germany and Benelux (Splendid), Scandinavia (Mis.Label), India (Krisco), Philippines (Crystal Sky), Turkey (Siyahbeyaz Movies), Switzerland (Praesens) and China (Bravos Pictures).
Previously announced deals include: North America (Grindstone/Lionsgate), Italy (Eagle Pictures), Korea (Scene & Sound), Malaysia (Red Pictures), Japan (New Select), Middle East (Phonencia), Russia (Luxor), Vietnam (Ram Indo), Latin American PTV + Mexico + Colombia (Gussi), Peru (Delta), Central America (Prolatsa), Baltics (Garsu Pasaulio Irasai) and Airlines (Captive Entertainment).
Cage Dive follows three American tourists making an audition tape of a shark cage dive for a reality TV show. A catastrophic turn of events leaves them stranded in the waters of South Australia surrounded by hungry great white sharks.
Rascionato's Just One More Productions produced with Charles Barsamian's Exit Strategy Productions.
It is understood release patterns will range from wide in markets such as Italy and Mexico to a premium day-and-date slot in the US.