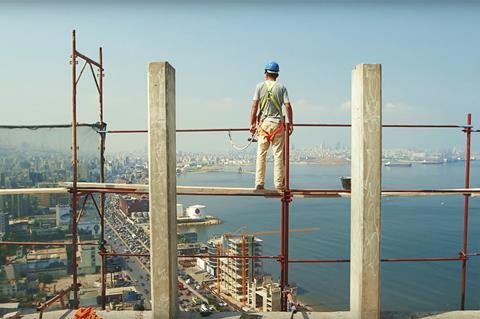 London's Open City Documentary Festival has announced the winners for its 2017 edition (5-10 Sept).
Lee Anne Schmitt's Purge This Land, which received its UK premiere at the festival, won the grand jury award. The film tells the story of John Brown, a white militant abolitionist who was executed in 1859.
The film had its world premiere at CPH:DOX in March.
The jury comprised Chair Veton Nurkollari (artistic director, DokuFest, Prizren, Kosova), Stella Bruzzi (film critic and dean of the faculty of arts and humanities, UCL), Mania Akbari (filmmaker), Marc Schmidt (filmmaker) and Bec Evans (film and video developer, Dazed).
The grand jury said: "This film is brave in tackling a subject so relevant and poignant. Lee Ann Schmitt is self-aware of her perspective and shows total control in her authorship.
Ann Carolin Renninger and René Frölke's From a Year of Non-Events earned a special mention from the grand jury.
Ziad Kalthoum's Taste Of Cement, which won the top prize at Visions du Réel in Nyon, picked up the emerging international filmmaker award.
It tells the story of exiled Syrian workers trapped in a skyscraper that they are building in Beirut. Memory Exercises by Paz Encina earned a special mention in the category.
Duncan Cowles' Alexithymia won the best UK short award, supported by the British Council. The short film jury included chair Alice Cabanas (film programme manager, British Council), Philip Ilson (artistic director, London Short Film Festival), Tristan Anderson (filmmaker & co-founder, Docheads), Matimba Kabalika (talent development, BFI Network) and Peter Middleton (filmmaker).
This year's Open City Documentary Festival hosted 36 UK premieres at 13 London venues.