Operation Mekong tops $100m, becomes biggest hit over National Day week, supplanting I Belonged To You.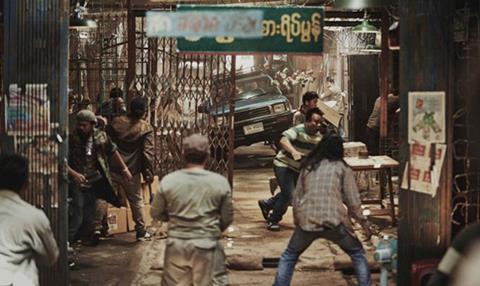 In a rare reversal of downward trends, Operation Mekong snatched $76.15m, a mighty number for a second week, and climbed two places to top the Chinese box office in the period of Oct 3-9. Distributed by the Bona Film Group, the action thriller opened in only third place in its first week, but shot to the top spot on its fourth day (Oct 4) on the back of strong word-of-mouth.
The dark horse continued to stay top and eventually became the biggest film over the National Day holidays (Oct 1-7). Its 10-day total stood at $100.92m, making it the top grossing film for Hong Kong director Dante Lam.
After a strong start, I Belonged To You was demoted to the second place and lost the National Day overall box office crown to Operation Mekong. Zhang Yibai's romantic drama added $51.09m for $97.72m after 11 days and would reach the $100m milestone within this week.
Marketed as China's first 100% motion capture animation, Guo Jingming's L.O.R.D.: Legend Of Ravaging Dynasties fell from the second to the third place with $24.00m for $53.56m after 10 days.
Mission Milano remained in fourth place with $17.85m for $33.82m after 10 days. But the action adventure comedy won't come close to Hong Kong director Wong Jing's Chinese New Year offering From Vegas To Macau 3, which grossed over $160m.
While the holdovers ruled the top four, the highest new entrant went to Studiocanal's family adventure animation Robinson Crusoe, which opened in fifth place with $5.97m from its first six days. It was followed by Warner Bros' animation Storks on $2.95m for a 17-day total of $11.32m.
The rest of the weekly top 10 was full of local titles, including action fantasy Armor Hero Captor King on $1.87m for $2.64m after eight days; animation I'm NeZha on $0.56m for $1.40m after nine days; another animation The Ugly Duckling on $0.62m from its first seven days; and coming-of-age romance Soulmate on $0.45m for $24.80m after 26 days.
The total box office from this year's weeklong National Day holidays (Oct 1-7) shrunk for the first time in 10 years, down by approximately 14% from the same period last year (but up by approximately 44% from the same period in 2014). The benchmark for last year was set exceptionally high because of a trio of blockbusters (Lost In Hong Kong, Goodbye Mr Loser and Chronicles Of The Ghostly Tribe).
Operation Mekong will continue to lead for a few days, though the The BFG, which is released on Friday (Oct 14), is likely to overtake it. Ben-Hur opens today (Oct 10) and is currently tracking in third place.