Lord of the Rings star to shoot independent feature this month.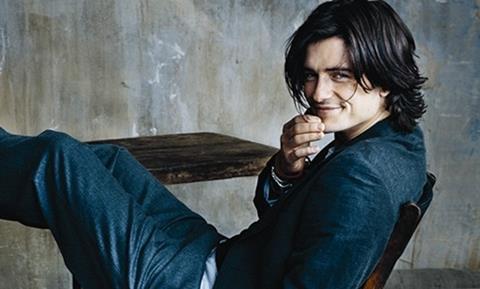 Orlando Bloom is to take the lead role in Romans, a British independent feature set to begin four weeks of principal photography in London on Nov 16.
The star of The Lord of the Rings and Pirates of the Caribbean will play Malky, a middle-aged man still trying to come to terms with crippling insecurity - the result of childhood sexual abuse at the hands of a trusted and idolised priest.
The abuse set Malky's life onto a trajectory of violent employment, serial self-abuse and psychotic sexual jealousy, and the film follows the character as he confronts the demons that have been haunting him for 20 years and makes the decision to forgive his abuser despite wanting violent revenge.
Directed by The Shammasian Brothers (The Pyramid Texts), the screenplay comes from Geoff Thompson.
Producers are Sheetal Vinod Talwar of WSG Entertainment; James Harris and Mark Lane of The Tea Shop & Film Company; and Jasper Graham of Dreamscape Films.
Producer, Sheetal Vinod Talwar said: "Romans is an incredible script. The dialogue is brilliant and believable; the reversals and surprises are well placed and powerful. The characters and situations are vividly drawn. Orlando was the perfect choice for 'Malky' and will take audiences on a raw and harrowing voyage through the inner human psyche. With the Shamassian Brothers at the helm, it's going to be a beautiful picture."
Orlando Bloom represented by Independent Talent Group, Brillstein Entertainment Partners and CAA.