Asghar Farhadi and Gael Garcia Bernal spoke out against the US president.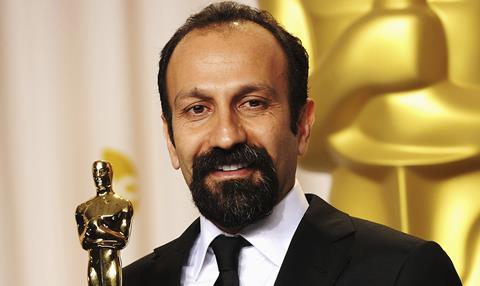 A show that will forever be remembered for its stunning error-strewn finale had for the most part presented a dignified reflection of the political turmoil that has engulfed the US since the election of Donald Trump.
While show host Jimmy Kimmel peppered his first stint as presenter with political gags and baited Trump on Twitter, others struck a more serious note.
The best foreign-language win for Asghar Farhadi's Iranian drama The Salesman was the biggest political statement of the night and trumped Maren Ade's German contender Toni Erdmann to win the best foreign-language award.
As previously announced, Farhadi planned to boycott the show in protest over the White House's immigration policy and he made good on his promise. Through a statement read out by Iranian astronaut and engineer Anousheh Ansari who accepted the Oscar on his behalf, the director said the president's strategy was "inhumane".
The Iranian filmmaker had already stamped his personality on proceedings when earlier in the day he addressed a travel ban protest rally and public screening of his film in London's Trafalgar Square via video link from Tehran.
And on Friday Farhadi and his fellow foreign-language nominees issued a joint statement in which they lambasted the "climate of fanaticism and nationalism we see today in the U.S. and in so many other countries, in parts of the population and, most unfortunately of all, among leading politicians."
The Oscars were always going to be a political affair in light of the inflammatory climate that has enveloped the early days of the presidency.
The fall-out continued to reverberate throughout Hollywood and filmmaking circles before the show had begun.
Earlier in the weekend it emerged that Khaled Khateeb, the Syrian cinematographer who worked on documentary short winner The White Helmets, could not attend the Oscars after Turkish officials blocked his departure from Istanbul to Los Angeles due to a vaguely worded "derogatory information" irregularity with his status.
Mexican star Gael Garcia Bernal spoke of his opposition to walls as he presented the best animated feature award to Zootopia.
There was a murmur of anticipation when Meryl Streep took to the stage to present the cinematography award – and not just because of the kerfuffle with Karl Lagerfeld after the designer claimed she cancelled an order for a gown when another label offered to pay her to wear its dress.
Streep stole the show at the recent Golden Globes when she spoke out against a climate of bullying, however she did not use Sunday's platform to echo those sentiments in such a foreceful manner.