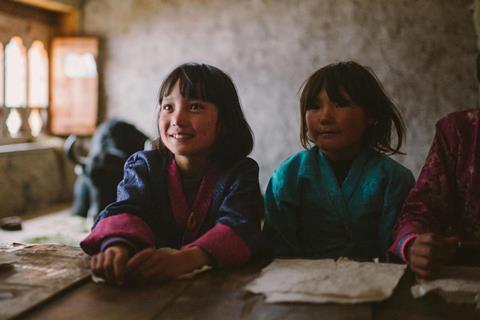 Submissions for the best international feature film award at the 2021 Academy Awards have started to come in, and Screen is keeping a running list of each film below.
The 93rd Academy Awards are scheduled to take place on April 25, 2021, at the Dolby Theater in Hollywood, California. They were originally set for February 28, before both the ceremony and eligibility period were postponed for two months due to the Covid-19 pandemic.
Submitted films must have been released in their respective countries between the expanded dates of October 1, 2019, and December 31, 2020. (Last year it was October-September).
In another change to the eligibility rules, films that had a previously planned theatrical release but are/were initially made available through a commercial SVoD service may now qualify for consideration. The standard rules state that an initial theatrical release is compulsory.
This is the second year the award will be given under the name of 'best international feature film', after a change in April 2019 from 'foreign-language film'.
An international feature film is defined as a feature-length motion picture produced outside the US with a predominantly non-English dialogue track, and can include animated and documentary features.
2020's award saw 92 submissions, with nominations for Spain's Pain And Glory, Poland's Corpus Christi, North Macedonia's Honeyland, and France's Les Misérables, and the award eventually going to South Korea's Parasite, which was also the first non-English language film to win the best picture prize.
Latest submissions
Bhutan: Lunana: A Yak In The Classroom (Pawo Choyning Dorji)
The directorial debut of Bhutanese photographer Pawo Choyning Dorji was shot on-location at the world's most remote school in the Himalayan glaciers. It centres on a teacher who is sent to the remote school for his final year of training. The high altitude, lack of amenities and increasingly cold weather make him want to leave as soon as he arrives but the local children launch a charm offensive in a bid to convince him to stay before the truly harsh conditions of winter hit. The film debuted at the London Film Festival, going on to play Busan and Palm Springs, where it won the audience award. Dorji was previously best known internationally as the producer of Hema Hema: Sing Me A Song While I Wait, which premiered in Toronto in 2016. Bhutan has only submitted one other film for the Oscar, Khyentse Norbu's The Cup in 1999, which centres on two young, football-crazed Tibetan monks and was produced by the UK's Jeremy Thomas – but it was not shortlisted.
Africa
Ivory Coast: Night Of The Kings (Philippe Lacôte)
This film follows a young man on his first night in the infamous Ivorian prison La Maca. He is told he must entertain his audience as the designated storyteller until morning, risking death should he fail. It is directed by Philippe Lacôte, whose previous feature, Run, debuted in Un Certain Regard at Cannes in 2014 before being submitted for Oscar (it was not shortlisted). Night Of The Kings received its world premiere at Venice before going on to play Toronto. The only other time a film has been submitted by Ivory Coast for the Oscar was in 1977, when Jean-Jacques Annaud's Black And White In Color won the Academy Award.
Europe
Switzerland: My Little Sister (Stéphanie Chuat, Véronique Reymond)
This drama centres on a brother and sister, played by Nina Hoss and Lars Eidinger, who reconnect as he recovers from leukaemia. It received its world premiere in competition at the Berlinale. It was written and directed by Chuat and Reymond, marking their second fiction feature after The Little Bedroom, which was Switzerland's Oscar entry in 2011. Beta Cinema handles worldwide sales on My Little Sister, which is due for a Swiss release at the beginning of September and Germany and Austria in October. The last time Switzerland made the final shortlist (and won) was in 1990 with Xavier Koller's Journey Of Hope.
Poland: Never Gonna Snow Again (Malgorzata Szumowska)
The country that produced Andrzej Wajda, Krzysztof Kieślowski, Roman Polanski, and Agnieszka Holland is on something of a roll in recent years at the Oscars. Six nominations at the last 13 ceremonies include Jan Komasa's Corpus Christi last year and Paweł Pawlikowski's Cold War the year before; with the latter director's Ida winning the prize in 2015. Co-written with Michal Englert, this is Szumowska's 10th feature and first Oscar entry, centring on a Ukrainian migrant working as a masseur who becomes a guru-like figure in the gated community where his clients live. It is set to have its world premiere in competition at Venice Film Festival in September 2020.
Americas
Asia
Oceania