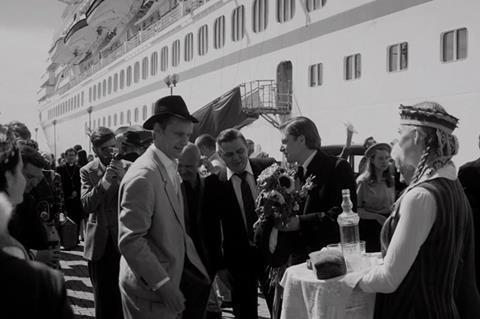 Entries for the 2022 Oscar for best international feature are underway, and Screen is profiling each one on this page.
Scroll down for profiles of each Oscar entry
The 94th Academy Awards will take place on March 27, 2022 at the Dolby Theatre in Los Angeles. This is the first time since 2018 that the ceremony will take place in March, having moved to avoid conflicting with the Winter Olympics.
An international feature film is defined as a feature-length motion picture produced outside the US with a predominantly non-English dialogue track and can include animated and documentary features.
Submitted films must have been released theatrically in their respective countries between January 1, 2021 and December 31, 2021.
The deadline for submissions to the Academy is November 1, 2021. A shortlist of 15 finalists is scheduled to be announced on December 21, with the final five nominees announced on February 8, 2022.
The 2021 awards saw 93 submissions, with nominations for Bosnia and Herzegovina's Quo Vadis, Aida?, Hong Kong's Better Days, Romania's Collective, Tunisia's The Man Who Sold His Skin and eventual winner Another Round from Denmark.
Latest submissions
Cameroon: Hidden Dreams (Ngang Romanus)
This is the fourth time Cameroon has entered the international feature award; and the first time it has done so two years in succession, after last year's submission The Fisherman's Diary. Hidden Dreams centres on a young British scout who is displaced to a Cameroonian village. He challenges the era of tradition in the 1960s, which gravely endangers his life. It is Romanus' second film, after 2018's Bed Of Thorns. Of the 73 international feature awards (including honorary prizes), only three have been awarded to African countries: Costa-Gavras' Z for Algeria in 1970, Jean-Jacques Annaud's Black And White In Colour for Ivory Coast in 1977, and Gavin Hood's Tsotsi in 2006 for South Africa. The former two are French-Greek and French directors respectively. No Black director has ever won the international feature award.
Haiti: Freda (Gessica Geneus)
Haiti enters the international feature award for only the second time, with the debut feature from Haitian actor-turned-filmmaker Geneus. It debuted in the Un Certain Regard section at Cannes, which has launched nine of this year's international feature entries. Freda centres on a young woman who lives with her family in a popular neighborhood in Haiti. They survive through their street food shop, but the precariousness and violence of their daily life push them to do everything they can to escape their situation. The film's dialogue contains Haitian Creole, French and English.
Lithuania: Isaac (Jurgis Matulevicius)
The Academy accepted a change in the Lithuanian entry; the country initially entered Giedre Zickyte's documentary The Jump, before moving that to the documentary category. Taking its place as the international feature submission is Jurgis Matulevicius' Holocaust drama Isaac, about a Lithuanian activist who kills the titular Jewish man in 1941, and is then haunted by guilt for years to come. Isaac is based on a novella by Antanas Skema; the film premiered at Tallinn Black Nights in 2019, and was nominated for the Discovery prize at last year's European Film Awards. This is Lithuania's 14th international feature entry, with no previous nominations or wins.
Vietnam: Dad, I'm Sorry (Tran Tranh)
A rare comedy entry in the international feature awards comes from Vietnamese comic Tran Tranh, who is known in his home country for his impersonations. Tran also wrote and appears in the film, about Sang, an old motorbike rider who lives in a low-income neighborhood in Ho Chi Minh City, who always sacrifices himself for his family despite his financial woes and illness.
Africa
Algeria: Heliopolis (Djaâfar Gacem)
This feature has been selected for a second time to represent Algeria, after it was submitted but then withdrawn by the Algerian Oscar committee last year, reportedly owing to the Covid pandemic preventing it from screening. Chaired by filmmaker Mohamed Lakhdar Hamina, the committee selected the film from among three others. The feature takes place at the end of World War II in a small Algerian town as French troops embark upon an atrocious massacre, now known as the Sétif and Guelma massacre. It is the first feature to be directed by Gacem, who has previously made his name in TV. Hewes Pictures is handling worldwide sales, excluding Algeria and Israel.
For the country's third submission, Chad has opted for Lingui, The Sacred Bonds, which was selected for the Palme d'Or at the 2021 Cannes Film Festival. A mother's world starts to crumble when she discovers her teenage daughter is pregnant. In Chad, abortion is outlawed and condemned by religion, but the teenager is adamant she does not want the child. The drama is a co-production with France, Belgium, Germany and director Haroun's seventh feature.
Egypt: Souad (Ayten Amin)
Amin's social realist drama would have premiered at Cannes 2020, before that festival was cancelled due the pandemic. The film was awarded the Cannes Label instead, and launched at Tribeca in June 2021. It revolves around the relationship between two teenage sisters in one of Egypt's Nile Delta cities, as one of them holds a secret life in the virtual world. Egypt has one of the longest runs of any country without a nomination or win in the international feature award, entering for the 36th time, with its first in 1959 for Youssef Chahine's Cairo Station.
Kenya: Mission To Rescue (Gilbert Lukalia)
The Kenyan Film Commission has submitted this English and Swahili language military action movie to compete, above three other contenders. Set in a military camp along the Kenya-Somali border, it is based on a true story that occurred in 2011 when an elderly French woman living in Manda Island was kidnapped by Somali terrorists. It world premiered at Zanzibar International Film Festival. This will be the sixth time Kenya has entered the Oscar international feature race. It has yet to receive a nomination.
Malawi: Fatsani - A Tale Of Survival (Gift Sukez Sukali)
Malawi submits to the international feature award for only the second time, after Shemu Joyah's The Road To Sunrise for the 2019 awards. Fatsani is Sukali's debut feature, about the struggles of a young girl forced to sell bananas in the streets for survival after her school is closed due to sanitation issues and corruption. Dialogue is in Nyanja (also known as Chewa) language, which is spoken by an estimated 12 million people in Southern, Southeastern and East Africa.
Ayouch is Morocco's Oscar veteran, representing his country for the fifth time from only 17 total entries. His titles are yet to make the longlist; the only one of Morocco's to have reached the shortlisting stage was Roschdy Zem's Omar Killed Me, for the 2012 awards. Cannes Competition title Casablanca Beats may represent the country's best chance of progressing to date; it follows a former rapper, employed in a cultural centre, who frees his students from the weight of traditions and allows them to express themselves.
Read the full article here.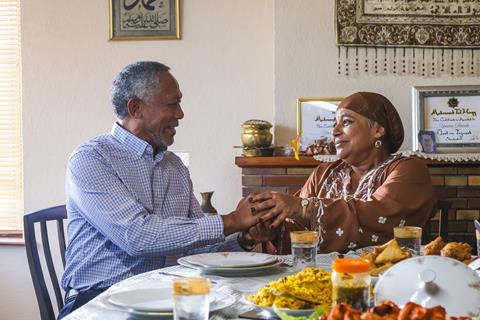 South Africa: Barakat (Amy Jephta)
Barakat follows a Muslim widow who brings together her fractured family over Eid-al-Fitr to break the news about her new romance. The film is told in Afrikaaps, the Cape dialect of the Afrikaans language. It is Amy Jephta's feature debut as a director – she previously scripted South Africa's 2018 Golden Globes submission Ellen: The Story of Ellen Pakkies, and co-directed TV drama Skemerdans alongside Barakat producer Ephraim Gordon. Barakat was released in South African cinemas in May. The country won the foreign language Oscar category in 2005 for Gavin Hood's Tsotsi, whilst John Trengrove's The Wound in 2017 was nominated in 2017.
Tunisia: Golden Butterfly (Abdelhamid Bouchnak)
An eight-person committee selected Bouchnak's drama Golden Butterfly as Tunisia's submission for the award, chaired by M. Slim Dargachi, chair of the country's National Center of Cinema and Image. Golden Butterfly is Bouchnak's third feature after Once Kerkouane and 2018 horror Dachra. Tunisia scored its first-ever Oscar international feature nomination at the 2021 awards from eight total submissions, for Kaouther Ben Hania's The Man Who Sold His Skin.
Americas
Argentina: The Intruder (Natalia Meta)
The story of Inés, a young woman who after a traumatic episode during a trip with her partner begins to confuse herself between the real and the imaginary. The Intruder debuted in Competition at the 2020 Berlinale; it is Meta's second feature, after 2014's Death In Buenos Aires starring Demian Bichir. This is Argentina's 48th submission to the foreign-language award; they have taken the top prize twice: in 1986, for Luis Puenzo's The Official Story, and in 2010, for Juan José Campanella's The Secret In Their Eyes. Five other nominations have been awarded, most recently in 2015 for Damián Szifrón's Wild Tales.
Bolivia: The Great Movement (Kiro Russo)
Russo represents Bolivia on the Oscar stage for the second time, after Dark Skull for the 2018 awards. The Great Movement may represent a better shot, having debuted in Horizons at Venice Film Festival in September 2021. It follows a young miner as he looks for work alongside his friends, even as he begins to descend into a mysterious sickness. This is Bolivia's 13th Oscar entry, including two which were disqualified; none have yet reached the nomination stage.
Brazil: Private Desert (Aly Muritiba)
Read the full article here.
Read the full article here.
The Chilean Film Academy has opted for White On White, beating 12 other candidates. Théo Court's second feature – following his debut Ocaso – is set in 19th century Chile, and sees Alfredo Castro (My Tender Matador) play a wedding photographer who becomes obsessed with the child bride-to-be of a powerful landowner in the challenging territory of Tierra del Fuego. The period drama received its world premiere at the 2019 Venice Film Festival, winning the best director award in the festival's Horizons sidebar.
Colombia: Memoria (Apichatpong Weerasethakul)
Memoria premiered in Competition at Cannes in July 2021 Weerasethakul won the jury prize. The film stars Tilda Swinton as a Scottish woman who travels to Colombia, where she begins to notice strange sounds. Indie darling Weerasethakul is entered to the international feature award for the second time, having previously represented his native Thailand with Uncle Boonmee Who Can Recall His Past Lives in 2011, which was not nominated. With dialogue in English and Spanish, the film shot in Colombia in 2019. Colombia has been nominated once for this award from 30 submissions with the 2015 film Embrace of the Serpent. Birds Of Passage made the shortlist in 2019; while 2020 entry Monos was hotly-tipped for success but ultimately edged out in a crowded field.
Costa Rica: Clara Sola (Nathalie Alvarez Mesen)
Clara Sola premiered in Cannes Directors' Fortnight and marks Mesén's debut feature. It tells of a 40-year-old Clara who lives a repressed life under the control of her mother and experiences a sexual and mystical awakening as the quinceañera of her nieve approaches. Swedish boutique production company Hobab produced in co-production with US-based Resolve Media, Costa Rica's Pacifica Grey, Belgium's Need Productions, and Germany's Laïdak Films. Oscilloscope Laboratories holds US rights and Clara Sola is Costa Rica's 10th Oscar submission after last year's Land Of Ashes. The country has never been nominated.
Dominican Republic: Holy Beasts (Laura Amelia Guzman, Israel Cardenas)
Fading actress Vera V. gathers with the remnants of her 70's social circle to shoot her last film: an unfinished script left behind by cherished friend J. L. Jorge. Geraldine Chaplin - daughter of Charlie Chaplin - stars opposite Udo Kier, in a feature which represents the seventh collaboration between Guzman and Cardenas as directors. The film launched in Panorama back at Berlinale 2019; it is the second time Guzman and Cardenas have represented the Republic on the Oscar stage, after Sand Dollars for the 2016 awards. This is the country's 14th submission, with none having reached the nomination stage so far.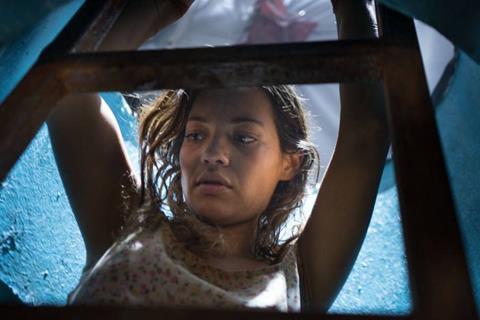 Ecuador: Submersible (Alfredo Leon Leon)
The crew of a narco submersible has to take desperate measures or else they'll sink with their precious cargo. Submersible is Leon Leon's second feature, after 2013's Open Wound. It debuted at Bucheon International Fantastic Film Festival in July 2020. This is Ecuador's 10th international feature entry since a first in 2001; none of the previous nine have reached the longlist stage.
After eight previous nominations, Mexico finally won its first international feature award in 2019 for Alfonso Cuarón's family drama ROMA, one of three prizes the film picked up. Huezo's Prayers For The Stolen is based on Jennifer Clement's novel, and shows life in a town at war seen through the eyes of three young girls on the path to adolescence. The film debuted in Un Certain Regard at Cannes in July 2021, going on to festivals including Melbourne, Karlovy Vary, San Sebastian and New York. It is the director's third feature, after 2011's El Lugar Mas Pequeño and 2016's Tempestad.
Panama: Plaza Catedral (Abner Benaim)
Panama's Oscar entry has already been beset by tragedy; the film's lead actor Fernando Xavier de Casta was killed earlier this year, aged just 15, in reported gang violence. In a haunting echo, Plaza Catedral centres on a woman who, while mourning the loss of her 13-year-old son in an accident, has her life turned upside down when teenager Chief (de Casta) asks her help after being shot in street conflict. de Casta and Ilse Salas won the best actor and actress awards at Guadalajara Film Festival, where the film debuted in October 2021. Benaim represents Panama for the third time on the Oscar stage, after Ruben Blades Is Not My Name for the 2019 awards and Invasion, the country's first entry, for 2015. The country is still waiting for its first Oscar nomination from eight previous attempts.
Ullon's second feature after 2014's Cloudy Times was the opening film for the 2020 International Documentary Festival Amsterdam. It follows Mateo Sobode Chiqueno and his stories, songs and testimonies of his Ayoreo people, via an old tape recorder. This is the fifth time the country has submitted to the awards, with the first coming in 2016 and no nominations yet.
Peru: Powerful Chief (Henry Vallejo)
Peru has one nomination from 27 previous international feature entries, for Claudia Llosa's The Milk of Sorrow in 2010. Vallejo's effort is a drama about a homeless man surviving in the city of Puno, taking unstable jobs to get by. It debuted at the country's Lima Film Festival in August 2020.
Uruguay: The Broken Glass Theory (Diego Fernandez)
A car insurance executive in a remote city discovers things are not what they seem to be, when a number of cars are set on fire in quick succession. This is Fernandez's second feature film, after 2013's Rincón De Darwin. Uruguay's 20 entries have brought neither wins nor nominations so far.
Venezuela: The Inner Glow (Andrés Eduardo Rodríguez, Luis Alejandro Rodríguez)
This Venezuelan title debuted in its native country in 2020, going on to play Moscow Film Festival in 2021. It centres on a young woman who suffers from a serious illness, and is faced with the responsibility of watching and take care of her little daughter, Sara. The closest Venezuela has come to an Oscar nomination from 30 previous entries was Alberto Arvelo's Libertador, which made the January shortlist in 2015.
Asia
Bangladesh: Rehana (Abdullah Mohammad Saad)
Cannes title Rehana tells the story of an assistant professor at a medical college who struggles to keep the peace between her work and family life. When she comes across a traumatised student at the college, her worlds starts to descend into chaos. The film was nominated at Cannes for the Un Certain Regard Award, with Berlin-based sales agent Films Boutique representing world sales. This is Saad's second feature, after his 2016 debut Live From Dhaka.
Bhutan: Lunana: A Yak in the Classroom (Pawo Choyning Dorji)
The London Film Festival premiere was put forward in 2020 as Bhutan's submission, but was disqualified. Pawo Choyning Dorji's directorial debut has now been re-submitted. The film follows the journey of a teacher, Ugyen, who is sent to a harsh terrain in northern Bhutan for his final year of training. The high altitude and remoteness of the area make Ugyen want to leave, while the school children try desperately to win him over. Bhutan have only entered three times, the first being The Cup in 1999, and twice with this film.
Neang's feature debut had its world premiere in the Horizons section of Venice Film Festival. It follows a 20-year-old man and his friends in a landmark tenement housing block in the Cambodian capital, who harbor dreams of dancing on television talent contests. Screen revealed the first trailer for the film, here. This is Cambodia's 10th international feature entry, missing just one year since 2013; three of them have been directed by Rithy Panh, including the country's only nomination, for The Missing Picture in 2014.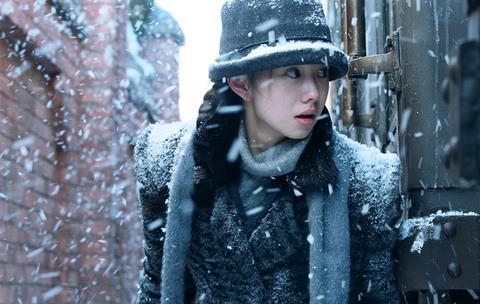 Zhang Yimou's spy thriller follows four Communist Party special agents on a top-secret mission in the Japanese puppet state of Manchukuo. It has already been a box-office success in China and earned six nominations at the Asian Film Awards. It is the eighth time Zhang has been put forward in this category, the last being The Flowers Of War in 2011.
Hong Kong: Zero To Hero (Jimmy Wan)
Read the full article here.
India: Pebbles (PS Vinothraj)
Tamil director PS Vinothraj's debut feature scooped the Tiger Award at the International Film Festival Rotterdam. It was selected for the Oscars unanimously by a 15-member selection committee, set up by the Film Federation of India, out of a shortlist of 14 films. It takes place in a rural village in southern India, and follows an alcoholic father and his young son as they venture on an eight-mile walk in the blistering heat to reunite the father with his wife, who escaped owing to his violence. Vinothraj cast non-professionals in the Tamil-language film, produced by Chennai-based Rowdy Pictures.
Indonesia: Yuni (Kamila Andini)
Indonesia, the world's fourth most-populous country, has never received an international feature Oscar nomination from 22 previous entries. Yuni premiered in the Platform section at Toronto Film Festival in September. It follows a bright Indonesian student who is determined to pursue her education and resist getting married, despite the expectations of her community. Andini has made three previous features, including Toronto 2017 title The Seen And Unseen.
Japan: Drive My Car (Ryusuke Hamaguchi)
Cannes 2021 Competition best screenplay winner Drive My Car triumphs for Japan's Oscar nod as one of two titles by Hamaguchi in 2021, after Berlinale Silver Bear winner Wheel Of Fortune And Fantasy. Following its Croisette debut - where it also finished top of Screen's jury grid - the film has gone on to play Karlovy Vary, Toronto, San Sebastian, New York, Busan and London film festival among others. It has a good shot at reaching the nomination stage; Japan has excellent pedigree in the section, with 12 nominations from 68 previous submissions. Yojiro Takita's Departures is the only one to have won the prize, in 2009; although three entries - Rashomon, Gate of Hell, and Samurai, The Legend Of Musashi - received honorary awards in the 1950s. It is the first time Hamaguchi has represented his country for this award, with his 13th feature film.
Kazakhstan: Yellow Cat (Adilkhan Yerzhanov)
Venice premiere Yellow Cat is the tale of an unlikely romance between a socially awkward fugitive who befriends a waif of a brothel worker, while offering a critique of a corrupt law enforcement system. The co-production with France will hope to follow in the footsteps of Sergei Bodrov's Mongol, Kazakhstan's only nomination, back in 2008.
Kyrgyzstan: Shambala (Artykpai Suyundukov)
Based on Kyrgyz writer Chingiz Aitmatov's novel The White Ship, Shambala centres a lonely, impressionable seven-year-old boy, whose exploration of the protected forest where he lives leads to a conflict between his world of myth and folklore and that of the adults and reality. It debuted at Shanghai International Film Festival in 2020, and has won awards at events in Russia and India. It is the country's 14th international feature submission and eighth in a row; Kyrgyzstan is still awaiting its first longlist spot.
Malaysia: Hail, Driver! (Muzzamer Rahman)
After the death of his father, Aman decided to become an illegal e-hailing driver. By driving, Aman tries to understand life in Kuala Lumpur. Following a debut at the Jogia-NETPAC Asian Film Festival in Indonesia at the end of November 2021, the film will be released in its native country in December. This is Malaysia's seventh Oscar entry, with no nominations from the previous six.
Singapore: Precious Is The Night (Wayne Peng)
A murder drama set in 1960s Singapore; after making house calls to a mysterious affluent family, a doctor finds himself entangled in a web of deceit, sex and lies. It is the first feature from Taiwan-born Peng, an established director of commercials. The film debuted at the Taipei Golden Horse Film Festival in November 2020, and was released in Singapore in April 2021. Singapore has never reached the nomination stage at the Oscars, with this being the country's 15th entry.
South Korea: Escape From Mogadishu (Ryoo Seung-wan)
Hoping to carry on the success of the 2020 Oscars, in which Bong Joon Ho's Parasite became the first Korean film to win an Oscar, is Ryoo Seung-wan's Escape From Mogadishu. The action drama stars Kim Yoon-seok, Zo In-sung and Huh Joon-ho, and is based on a true story in which the embassies of North and South Korea are forced to cooperate in order to escape the outbreak of war in Somalia's capital during the 1991 civil war. It has proven a box office success in South Korea, having had to delay its initial release due to Covid-19. Although admissions are still impacted by the pandemic, the feature is the most popular local release so far this year since it opened on July 28, attracting a cumulative audience of 3.1 million. The Korean Film Council (KOFIC) selected the title from a shortlist of six.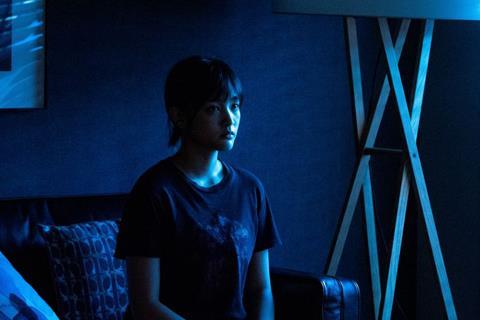 Taiwan: The Falls (Chung Mong-hong)
Chung's latest feature had its world premiere in Horizons at Venice Film Festival in September. It follows the relationship between a mother and a daughter, which takes an unexpected turn while the pair are quarantining. The director also made Taiwan's entry last year, A Sun, which made the shortlist. The country also made the shortlist three times with films directed by Ang Lee: The Wedding Banquet in 1993, Eat Drink Man Woman in 1994 and Crouching Tiger, Hidden Dragon, which won the Oscar in 2000.
Thailand: The Medium (Banjong Pisanthanakun)
The story of a shaman's inheritance in the Isan region of Thailand; what could be possessing a family member might not be the goddess they make it out to be. Director Pisanthankun has a long track record in the genre space, both alone and as co-director with Parkpoom Wongpoom. The Medium won the top prize at South Korea's Bucheon International Film Festival (Bifan) in July. This is Thailand's 28th Oscar submission, with their first coming for the 1985 awards. It would be the country's first nomination or shortlisting of any kind.
Uzbekistan: 2000 Songs Of Farida (Yalkin Tuychiev)
Uzbekistan's second-ever Oscar entry, after Hot Bread for the 2020 awards, was meant to have been submitted last year, but was not entered in time by the country's film commission. It follows Kamil's peaceful life with his three wives in the remote region of Turkestan, which is disrupted when a fourth wife arrives. 2000 Songs Of Farida played at the 2020 Adelaide Film Festival in October, going on to Busan later that month.
Europe
Albania: Two Lions Heading To Venice (Jonid Jorgji)
Two Albanian filmmakers head to the award ceremony of Venice Film Festival; but after meeting two actresses from the adult film industry, the purpose of their trip changes. Jorgji's debut feature premiered not on the Lido, but in his native country in 2020. It is the 14th submission to the international feature award from Albania; the country is yet to reach the longlist stage with its previous entries.
Armenian director Martirosyan's debut feature was set for a prestige festival launch at Cannes 2020 before the pandemic put paid to that festival. Instead the film was awarded the Cannes 2020 label in the First Features section. It has still managed an impressive festival run, at events including Toronto, Tallinn, Thessaloniki and Jerusalem. Set in the war-torn disputed territory of Nagorno-Kabakh, the film centres on an engineer who must decide whether to open the local airport. Of nine previous entries since 2001, Armenia has no nominations so far. Indie Sales handles international sales.
Austria: Great Freedom (Sebastian Meise)
Meise's third feature won the Jury Prize in Un Certain Regard on its debut at Cannes 2021, with Mubi picking up the title for territories including North America and the UK during the festival, and setting a theatrical release for March 4. Set in postwar Germany, it stars Franz Rogowski as a man imprisoned again and again for being homosexual. The one steady relationship in his life becomes his long-time cellmate - a convicted murderer; and what starts in revulsion grows to love. This is Austria's 45th submission to the international award; it has won twice, in 2013 for Michael Haneke's Amour and 2008 for Stefan Ruzowitsky's The Counterfeiters, and received two nominations for Götz Spielmann's Revanche in 2009 and Wolfgang Glück's '38 – Vienna Before The Fall in 1987.
A father-son relationship at breaking point is explored in this co-production with France, which received its world premiere in competition at the Sarajevo Film Festival in 2020. The focus is on a reluctant chess star whose father rules his life. This is the eighth film to be submitted by Azerbaijan, with no nominations to-date.
Belgium: Playground (Laura Wandel)
Laura Wandel's debut feature Playground follows a seven-year-old girl named Nora as she enters first grade at a French primary school and must learn to manoeuvre in a strange new world. The Belgian production has been a hit with critics since its premiere in Cannes Un Certain Regard where it won the Fipresci prize, before recently winning the prize for best debut at the London Film Festival. Indie Sales are handling international sales.
Bosnia and Herzegovina: The White Fortress (Igor Drljaca)
Bosnia and Herzegovina heads towards the 2022 awards on the back of a surprise hit last year, with Jasmila Zbanic's Quo Vadis, Aida? receiving the country's second-ever nomination (the first was for Danis Tanovic's No Man's Land, which ultimately won the award in 2002). When a chance encounter brings together two teens from opposite sides of life in post-war Sarajevo, a blossoming romance conceals their desperate and disturbing motives. The film debuted in cinemas at the summer edition of the Berlinale in June 2021, going on to play events in Montreal, Vancouver and Gent. It is a fourth feature for Drljaca, after Krivina, The Waiting Room and The Stone Speakers.
Bulgaria: Fear (Ivaylo Hristov)
A recently unemployed widow living near the Bulgarian-Turkish border meets an African refugee who changes her life. Fear was released in Bulgaria in September 2020, going on to play festivals including Tallinn and Santa Barbara. It won a hotly-contested race for Bulgaria's submission, just pipping Vesela Kazakova and Mina Mileva's Cannes Un Certain Regard title Women Do Cry. Bulgaria has never received a nomination from 31 previous submissions, with Stephan Komandarev's The World Is Big And Salvation Lurks Around The Corner coming closest by reaching the January shortlist in 2010. This is Hristov's third feature, and second time representing Bulgaria for the Oscars, after Losers in 2017.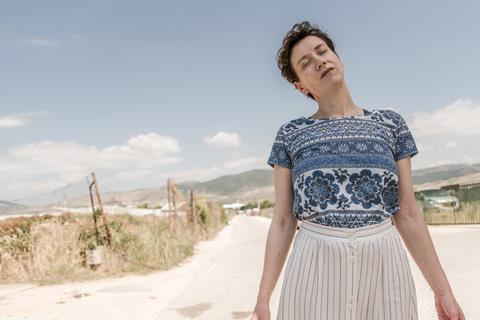 Croatia: Tereza37 (Danilo Serbedzija)
Croatia's pick comes arguably as something of a surprise, ahead of Antoneta Alamat Kusijanovic's Cannes Camera D'Or winner Murina; although it is possible that the latter title did not qualify on language grounds. Tereza37 also has festival prowess, having premiered at Warsaw Film Festival in 2020 and gone on to win best film, director and script, then the audience award, at native events in Pula and Zagreb. The film centres on a woman who is shaken out of a rut in her life by the idea that she may be sexually incompatible with her husband. Croatia has one of the longest runs without any form of international feature representation: this is the country's 30th submission, and it has yet to reach the nomination stage.
Czech Republic: Zatopek (David Ondricek)
Ondricek's sports drama had its world debut as the opening film of Karlovy Vary Film Festival in August. The story follows one of the most famous Czech athletes of all time, runner Emil Zatopek, as a friend travels from Australia to Prague in search of his assistance. The Czech Republic's international Oscar peak came in 1997 when Jan Svěrák's Kolya won the award; nominations came in 2001 and 2004, while Václav Marhoul's The Painted Bird made 2019's December shortlist.
Denmark: Flee (Jonas Poher Rasmussen)
Following its win last year for Thomas Vinterberg's Another Round, Denmark has another strong contender in the shape of Rasmussen's animated documentary. Flee tells the story of a refugee, on the verge of marriage, who is compelled to reveal his hidden past for the first time. The film debuted at the online Sundance Film Festival in January, where it won the Grand Jury Prize in the World Cinema - Documentary competition. Subsequent prizes include best feature at Viborg Animation Festival; the audience award at Nyon's Visions du Reel; the audience award and best international documentary at Italy's Biografilm; and best feature plus the music and distribution awards at Annecy Film Festival. Denmark is one of the most successful countries in the foreign-language category, with 13 nominations and four wins from 58 previous entries. The top prizes came for Vinterberg last year; Susanne Bier's In A Better World in 2011; Bille August's Pelle The Conqueror in 1989; and Gabriel Axel's Babette's Feast in 1988. Including Vinterberg's win, the country has seven nominations in the last 14 ceremonies.
Estonia: On The Water (Peeter Simm)
Adapted from a novel of the same name by Olavi Ruitlane, who also wrote the film's screenplay, On The Water is a coming-of-age drama following the life of a young teenager named Andres (Rasmus Ermel) at the beginning of the 1980s living in a small town on Lake Tamula in Soviet Estonia. His father has gone missing in Soviet Russia and his mother has fled to Sweden, leaving him to be raised by his firm grandparents. The film premiered in main competition at Tallinn Black Nights Film Festival and is Simm's 12th feature. It was produced by Filmivabrik with support from the Estonian Film Institute. The feature was selected by an independent committee led by Edith Sepp, the head of the Estonian Film Institute, out of seven contestants. In a statement, Sepp said: "The choice of the committee shows that our own Estonian stories are truly important today."
Finnish director Kuosmanen's sophomore feature is the latest Cannes 2021 title to aim for the Oscars. It won the Grand Jury prize in Competition on the Croisette, shared with Asghar Farhadi's A Hero. Set on a train travelling up to the arctic circle, it centres on two strangers share a journey that will change their perspective on life. Kuosmanen's previous feature, The Happiest Day In The Life Of Olli Maki, was also Finland's Oscar entry for the 2017 awards, although did not make the shortlist. This is Finland's 35th submission to the international feature award; it has yet to win, with high points being a nomination for Aki Kaurismäki's The Man Without A Past in 2003 and Klaus Härö's The Fencer making the December shortlist in 2015.
France: Titane (Julia Ducournau)
Read the full article here.
Georgia: Brighton 4th (Levan Koguashvili)
Koguashvili's fifth feature film is a comedy-drama about a Georgian wrestler who travels to Brooklyn to help his son out of a gambling debt. It debuted at Tribeca Film Festival in the US in June, going on to play Karlovy Vary, Sofia and Reykjavik among others. A nomination would be only Georgia's second-ever nomination in the category, after a nod for Nana Jorjadze's A Chef In Love, the country's first entry. This is the 20th time the country has entered for the award.
Germany: I'm Your Man (Maria Schrader)
Read the full article here. Schrader's film is her first to represent Germany and premiered in Berlin where Maren Eggert won the best actor Silver Bear for playing a scientist who agrees to live with a humanoid robot in order to fund her research. Germany's last Oscar nominee was Florian Henckel von Donnersmarck's Never Look Away in 2019. Fatih Akin's In The Fade made the shortlist in 2017 ahead of the awards in 2018 and Maren Ade's Toni Erdmann earned a nomination in 2017. The last time Germany won the Oscar was in 2007 with Donnersmarck's The Lives Of Others. German films have won the Academy Award on two other occasions: Volker Schlondorff's The Tin Drum in 1980 and Caroline Link's Nowhere In Africa in 2003.
Greece: Digger (Georgis Grigorakis)
Grigorakis' father-son drama won an impressive 10 out of 14 nominations at Greece's Iris awards, the national film prizes given by the Hellenic Film Academy, in June this year. The film tells the story of a father-son reunion set against the backdrop of rural and environmental issues. Despite a strong local film industry, Greece has never won the international feature award from 40 previous entries; nominations came in 1963, 1964, 1966, 1978 and most recently in 2011 for Yorgos Lanthimos' Dogtooth.
Hungary: Post Mortem (Péter Bergendy)
Péter Bergendy's period horror Post Mortem follows a post-mortem photographer and a young girl who encounter ghosts in a haunted village after World War I. The film premiered at the Warsaw and Sitges film festivals last year, and went on to screen at more than 20 genre festivals, picking up prizes in Trieste, Fantasporto, Sombra and Parma. It also won prizes at this year's Hungarian Motion Picture Awards for cinematography, editing, production design and make-up. The film is produced by Tamás Lajos and Ábel Köves of Szupermodern Stúdió, with NFI World Sales handling worldwide sales and Black Mandala acquiring distribution rights in North America.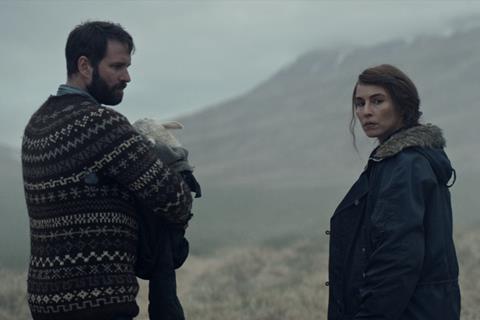 Iceland: Lamb (Valdimar Jóhannsson)
Read the full article here.
Ireland: Shelter (Sean Breathnach)
Read the full article here.
Read the full article here.
Kosovo: Hive (Blerta Basholli)
Kosovo's nascent film industry continues to grow, with its eighth Oscar entry - all consecutively, since the 2015 awards - having premiered in the World Cinema Dramatic Competition at Sundance in January 2021. Basholli's debut feature centres a woman whose husband has been missing since the Kosovan war, leaving her to set up her own business to provide for her children. With a small but expanding pool of film professionals, collaboration is key in Kosovo - Basholli was first AD on Norika Sefa's festival title Looking For Venera. Kosovo is yet to receive a shortlist spot or nomination from its seven previous entries - this may represent its best hope yet. LevelK represents sales, with Kino Lorber having acquired US rights.
Latvia: The Pit (Dace Puce)
Riga-based filmmaker Puce started her career as a singer, dancer and actress; this is her second feature, after 2020's Manny. In The Pit, after a neighbor's daughter throws some contemptuous remarks about his dead father, a 10-year-old boy teaches the girl a cruel lesson, thereby condemning himself in the eyes of the surrounding folk. It has played at festivals including Tallinn and Jeonju over the past year; and is Latvia's 13th international feature entry, with no previous nominations.
Luxembourg: Io Sto Bene (Donato Rotunno)
An old Italian ex-pat crosses paths with a young artist from his home country, awakening memories from his past. It is a fourth feature for Luxembourgian filmmaker Rotunno, who has worked extensively as a producer with credits including Oliver Laxe's Fire Willl Come. This is Luxembourg's 17th submission for the international feature prize, with none of the previous entries reaching the nomination stage yet; Rotunno directed 2016 entry Baby(a)lone.
Malta: Luzzu (Alex Camilleri)
Luzzu is Camilleri's debut feature, after an extensive shorts career and credits as an editor on Ramin Bahrani's 99 Homes and Fahrenheit 451. Bahrani turns producer for Camilleri here, on a film which tells the story of a man who risks everything to provide for his wife and newborn son by entering Malta's black-market fishing industry. It debuted at the online Sundance Film Festival in January 2021, where Jesmark Scicluna won the World Cinema Dramatic Special Jury award. This is a second-ever entry for the small island nation - population 525,000 - after Rebecca Cremona's Simshar for the 2015 awards.
Montenegro: After The Winter (Ivan Bakrač)
This Montenegro-Croatian-Serbian co-production had its premiere at Karlovy Vary festival, and follows five friends in their late twenties as they try to keep their friendship although they are scattered throughout ex-Yugoslavia while faced with a crippling economic situation and the consequences of the past war in the region. The project participated in Karlovy Vary's Eastern Promises pitching forum in 2019, as well as in the Script Station Lab in 2017 at Berlin. This is Montenegro's seventh Oscar entry, with no nominations to-date.
Netherlands: Do Not Hesitate (Shariff Korver)
Tribeca premiere Do Not Hesitate is the second feature from Venezuela-born director Shariff Korver, after his 2014 debut The Intruder, which premiered at Toronto. The story follows a Dutch military convoy working on a peacekeeping mission in the Middle East. The convoy is forced to split up when the main vehicle breaks down, leaving three young soldiers to guard the vehicle. They come across a young local boy who refuses to leave – but after a series of disastrous events, can they really trust him? The film is written by Jolein Laarman and produced by Erik Glijnis, Leontine Petit and Emily Morgan for Lemming Film. TrustNordisk is handling international sales.
North Macedonia: Sisterhood (Dina Duma)
Duma's debut feature debuted in the East of the West Competition at Karlovy Vary Film Festival in August 2021, going on to Reyjkavik in October that year. It follows the friendship of two adolescent girls, which is threatened the moment they have to face the dire repercussions of their manipulative behaviour. Milcho Manchevski scored an Oscar nomination with North Macedonia's first-ever entry in this category, with Before The Rain in 1995 (when the country was called Macedonia). The country received its second nomination in 2020 for Tamara Kotevska and Ljubomir Stefanov's Honeyland, which also received a nod in best documentary.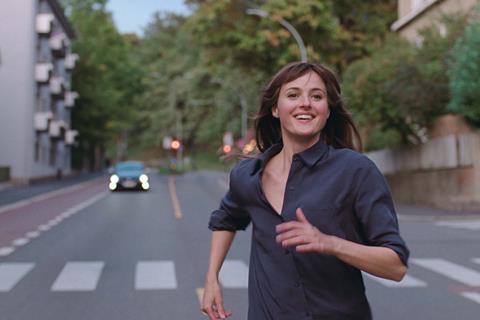 Read the full article here.
In early 1980s Poland, when the country is shaken by the fatal beating of a high school student by militia, the only witness becomes the primary enemy of the State overnight. Leave No Traces is Matuszynski's third feature film after documentary Deep Love and drama The Last Family. It debuted in the Competition section at Venice Film Festival 2021. After a 26-year dry spell with no nominations, Poland has recently resurrected its Oscar success of the 1960s and 70s, securing five nominations since 2008, winning once with Pawel Pawlikowski's Ida in 2015. This is the country's 53rd entry overall, with 12 total nominations to date and Pawlikowski's being the only win.
The passing away of their mothers makes Catarina and her own father meet in an emotional place that is different from the one most fathers and daughters know. Vasconcelos' debut feature, a documentary essay, premiered at the online Berlin Film Festival in February, going on to play Jeonju, Sheffield Doc/Fest and San Sebastian. Portugal has made 38 submissions to the category but has yet to receive a nomination - one of the highest unsuccessful entry totals of any country.
Read the full article here.
In a former mining town in North Ossetia, a young woman struggles to escape the stifling hold of the family she loves as much as she rejects. Unclenching The Fists won the Grand Prize in Un Certain Regard at Cannes 2021, then going on an extensive festival tour that took in Melbourne, Sarajevo, Jerusalem, Telluride, New York, Toronto, Zurich and San Sebastian among others. It is Kovalenko's second feature after 2016's Sofichka; Mubi acquired UK and US rights following Cannes. This is Russia's 29th submission to the award; the country has seven nominations in total, with Nikita Mikhalov's Burnt By The Sun winning the main prize in 1995. It has made the shortlist in five of the last seven years, with two of those titles going on to nominations - Leviathan in 2015 and Loveless in 2018, both directed by Andrey Zvyagintsev.
Serbia: Oasis (Ivan Ikic)
In Oasis, real people play fictionalised versions of themselves, depicting a love triangle set in a facility for intellectually disabled youth. The film premiered in Giornate degli Autori at Venice 2020; it is Ikic's second feature film after 2014 Karlovy Vary entry Barbarians. As Serbia's Oscar representative it will aim to break one of the longest winless runs in the section, with no nominations from 27 previous entries dating back to the 1995 awards. The closest the country has come was in 2008, when Srdan Golubovic's The Trap made the shortlist. Heretic Outreach represents sales.
Slovakia: 107 Mothers (Peter Kerekes)
Kerekes' drama follows the real-life stories of 107 mothers in the Odesa prison in Ukraine. A Slovak-Czech-Ukranian co-production, it premiered in Horizons at Venice Film Festival 2021 - where Kerekes and Ivan Ostrochovsky won the screenplay award - and went on to play San Sebastian and Chicago. It is the first fiction feature from Slovakian director Kerekes, who has previously made documentaries including 2003's 66 Seasons and 2013 Karlovy Vary title Velvet Terrorists. Slovakia has no previous nominations or wins from 24 submissions.
Slovenia: Sanremo (Miroslav Mandic)
Slovenian stalwart Mandic's sixth feature film is a love story in which fragmented memories are brought back to mind by a song. It debuted in the Official Selection at Tallinn Black Nights Film Festival in Estonia in November 2020; Italian company Coccinelle Film Placement handles sales on the film. 24 previous entries have brought no nominations or wins for Slovenia.
Spain: The Good Boss (Fernando León de Aranoa)
Fernando León de Aranoa's black comedy The Good Boss, starring Javier Bardem, was selected from a shortlist that also included Pedro Almodóvar's Parallel Mothers and Marcel Barrena's Mediterraneo: The Law Of The Sea. Produced by The Mediapro Studio and Reposado P.C., The Good Boss premiered last month at the San Sebastián Film Festival, reuniting director Aranoa with Bardem 19 years after Mondays In The Sun, which represented Spain in the Oscar race back in 2003. Their new satire sees Bardem play the (not-so-good) boss of the title, an owner of a scales manufacturing company obsessed with controlling the work and private lives of his employees. International sales are handled by mk2.
Sweden: Tigers (Ronnie Sandahl)
Sweden will hope to capitalise on the enduring topicality of the world's favourite sport, with the true story of teenage football talent Martin Bengtsson's life-and-death journey through a modern-day football industry where everything, and everyone, has a price tag. Tigers premiered at Rome Film Festival in October 2020, and won best film in the Flash Forward strand at Busan later that year. It is a second feature from Swedish director Sandahl, after 2014 Zurich premiere Underdog. Sweden has been nominated for this award 16 times, with Ingmar Bergman winning their three awards for The Virgin Spring in 1961, Through a Glass Darkly in 1962 and Fanny and Alexander in 1984.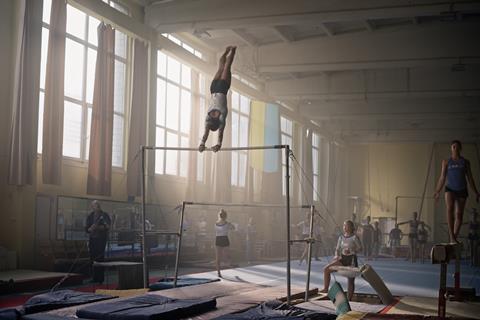 Switzerland: Olga (Elie Grappe)
Switzerland has twice won the international feature award, although not since Xavier Koller's Journey of Hope in 1991; Richard Dembo's Dangerous Moves was its other win, in 1985. It has not received a nomination since then either, with three prior to Dembo's victory. Grappe's debut feature is a sports drama about a 15-year-old Ukranian gymnast exiled in Switzerland, who is working to secure a place at the country's National Sports Center. It debuted at Critics' Week at Cannes 2021, winning the partner award given by French authors organisation SACD.
A man who makes his living from his father's fruit garden, tries to get rid of an electricity pole that is intended to be planted in the middle of his land. Turkish stalwart Kaplanoglu's eighth feature premiered in Un Certain Regard at Cannes 2021. Turkey has never received an Oscar nomination in this category from 28 previous submissions; five of these came from renowned director Nuri Bilge Ceylan, who came closest to a nod when reaching the January shortlist with Three Monkeys in 2009.
UK: Dying To Divorce (Chloe Fairweather)
Read the full article here.
Ukraine: Bad Roads (Nataliia Vorozhbyt)
Bad Roads had its world premiere in Critics' Week at Venice Film Festival in 2020, going on to play festivals in Hamburg, Thessaloniki, Vilnius and Brussels. Adapted from a Vorozhbyt's play of the same name that was staged at London's Royal Court in 2017, the film deals with Russia's annexation of the Crimean peninsula, through depicting a panorama of incidents. Ukraine is yet to achieve a nomination or longlist spot in this category from 13 previous entries.
Middle East
Iran: A Hero (Asghar Farhadi)
Read the full article here.
Iraq: Europa (Haider Rashid)
Having not submitted for the past two years, Iraq returns to the Oscar international feature category with Italian-Iraqi director Rashid's drama, which premiered in Directors' Fortnight at Cannes in 2021. At the Turkish-Bulgarian border, local mercenaries are ruthlessly hunting down migrants. Alone in the forest, Kamal has three days to escape. It is the Middle Eastern nation's 10th submission to the award, with no wins or nominations from previous entries.
Eran Kolirin's Let It Be Morning was selected after it won best film at the Israeli Film Academy annual awards. Kolirin adapted the mainly Arab-language feature from the 2006 novel of the same name by celebrated Palestinian writer Sayed Kashua. The film had a contentious festival launch in Cannes this July after most of the cast, including Bakri, Suleiman and Salim Daw, refused to attend the world premiere in Un Certain Regard in a protest aimed at highlighting the "decades-long colonial campaign of ethnic cleansing… against the Palestinian people". The Match Factory handles international sales.
Jordan: Amira (Mohamed Diab)
Venice premiere Amira, a Jordanian co-production with Egypt, the United Arab Emirates and Saudi Arabia, unfolds around a Palestinian teenager's discovery that her biological father is not the freedom fighting hero she has spent her life revering. It is the third feature from Egyptian director Diab, who is currently working on Marvel's Disney+ series Moon Knight. Amira is Jordan's sixth submission to this category, with the country's only nomination coming in 2015, for Naji Abu Nowar's Theeb.
Nadine Labaki and Saleh Bakri co-star as a couple whose dreams of a sustainable, eco-conscious life in the hills above Beirut are shattered after a rubbish dump is built next to their idyllic, rural home. The film world premiered in Venice's new Horizons Extra strand before playing in Toronto. It has since played in a slew of festivals including the BFI London Film Festival, where it won the audience award, and El Gouna where it clinched the Fipresci award and inaugural Green Star prize, aimed at works highlighting environmental issues. Lebanon has enjoyed success at the nomination stage in recent years, with The Insult and Capernaum making it to the shortlist in 2018 and 2019 respectively.
Palestine: The Stranger (Ameer Fakher Eldin)
Ameer Fakher Eldin's debut feature premiered in Venice, where it won the Edipo Re Award for best film. The action takes place in a small village in the occupied Golan Heights, Israel's contested border territory with Syria and Lebanon, where an unlicensed doctor reaches a crisis point in his life. It stars Palestinian actors Ashraf Barhoum and Mohamed Bakri, and is a Syrian-German-Palestinian-Qatari co-production. Palestine has submitted 14 films to the best international feature category since 2003.
Saudi Arabia: The Tambour Of Retribution (Abdulaziz Alshlahei)
Alshlahei's second feature, which premiered at Cairo International Film Festival, tells the story of a taboo romance taking place in an impoverished neighbourhood, where the son of a swordsman falls in love with the daughter of a wedding singer. This is the fifth time Saudi Arabia has submitted a film for this category, but with no nomination success yet.
Oceania
Australia: When Pomegranates Howl (Granaz Moussavi)
Iranian-Australian filmmaker Granaz Moussavi's second feature was shot in Afghanistan, and tells the story of a nine-year-old boy named Hewad (Arafat Faiz) who hustles on the streets of Kabul for survival, but dreams of being a movie star. When he is befriended by an Australian photojournalist, Hewad suspects his luck might be starting to change. The Australian-Afghanistani co-production is written by Moussav and produced by Parvin Productions in association with Sterga Productions. The film was recently nominated for best youth feature at the 2021 Asia Pacific Screen Awards. Australia last submitted in 2020, with Rodd Rathjen's Buoyancy. The country has had one nomination from a 13 total submissions – Martin Butler and Bentley Dean's Tanna in 2017, a Nauvhal-language title.