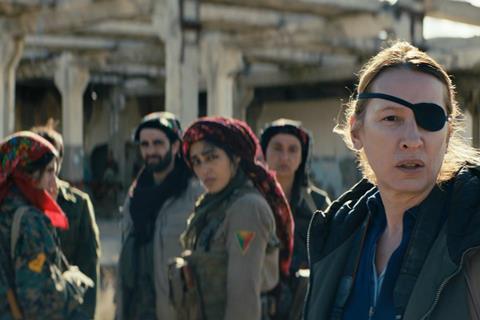 Pacific Northwest Pictures (PNP) has acquired Canadian rights from Elle Driver to Eva Husson's Cannes selection Girls Of The Sun.
Golshifteh Farahani and Emmanuelle Bercot star in the story of an all-female Kurdish battalion commander, and the French journalist who bears witness to the battalion's actions.
Didar Domehri produced Girls Of The Sun and Etienne Comar, Vladimer Katcharava, Jospeh Rouschop, Dan Wechsler, and Jamal Zeinal Zade served as co-producers.
PNP plans a theatrical release and is partnering with TVA Films for distribution in French-speaking Canada.
"It is an honour for us to share with Canadian audiences the incredibly relevant and powerful story of these extraordinary women," PNP senior vice-president Emily Alden said. "This film is not only a testament and homage to their survival and fight, but also inspiration for all the women out there who face extremely challenging circumstances every day."
PNP's Alden brokered the deal with Alexis Reybet-Degat of Elle Driver.