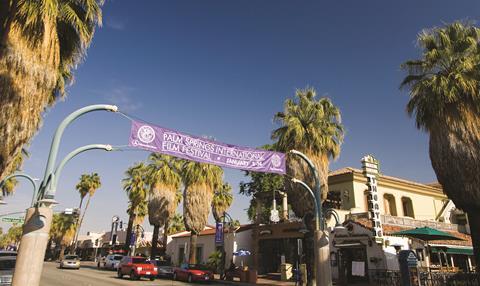 Palm Springs International Film Festival will not take place in 2021 and the 32 nd annual event has been postponed until 2022.
Palm Springs Film Society said on Monday (November 2) that while the event – originally scheduled for February 25-March 8, 2021 – was being postponed due to the pandemic, the film awards presentation honouring this year's features will go ahead on February 25, 2021.
The festival is renowned for its strong programming of international feature film Oscar submissions.
Palm Springs ShortFest remains on the schedule for June 22-28, 2021, and details on this and the film awards ceremony will be shared before the end of the year.
In a statement the Society said, "These changes are being made to ensure the health and safety of our patrons, staff, filmmaker guests, volunteers and partners and to make sure we can have a memorable and enjoyable festival experience."