Writer-director Arturo Montenegro of Panama-based Q Films is at the American Film Market (AFM) meeting potential producing and funding partners on a number of projects.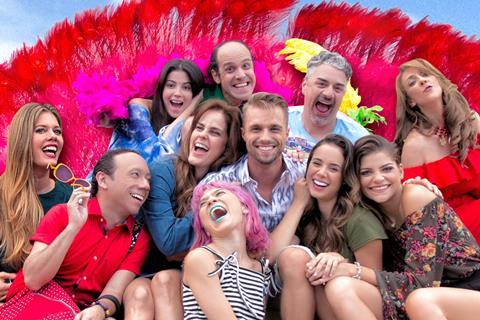 First on the runway is Frozen In Russia, a comedy about football fanatic Jamal who promises Panama's famous wooden statue of Jesus Christ known as Portobelo's Black Christ that he will marry a Russian girl if Panama qualifies for the 2018 World Cup.
When the Black Christ demands he find a wife before 'la sele' plays their final game, Jamal sells all his belongings and heads to Moscow in search of love.
Montenegro has earmarked a January production start and plans to shoot in St Petersburg, Panama City and Portobelo.
The Panamanian is lining up a May-June 2018 shoot on an eight-part TV adaptation of Grace & Splendor (Donaire y Esplendor), his rom-com in the vein of Romeo And Juliet that drew 100,000 admissions in its theatrical release earlier this year in a country of roughly one million.
Comedy 0 Fame will shoot in English and centres on a live web show for celebrities where the prize is anonymity. Montenegro is targeting a September 2018 start and aims to shoot in Lima, Buenos Aires, Santo Domingo, and Panama City.
Drama The Compagnie Family is based on Guillermo and Rina Compagnie, a real-life Panamanian married couple who are taking on Panama's same-sex marriage ban as Guillermo prepares for sex reassignment surgery in 2018 after two decades of marriage. Montenegro has targeted an October 2019 star for delivery in 2020.