Oscar-winner returns to the Vatican with brand new show.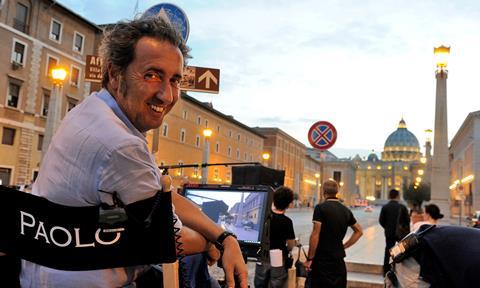 Sky and HBO have announced a joint production of The New Pope, created and directed by Paolo Sorrentino, the creator of The Young Pope.
The show is a new series set in the Vatican and is not a continution of The Young Pope, which starred Jude Law.
The screenplay is being written by Sorrentino and Umberto Contarello.
The show is produced by Lorenzo Mieli and Mario Gianani for Wildside, in co-production with Mediapro and the international distributor is FremantleMedia International.
It will go into production late next year in Italy and casting for the role of the new Pope, as well as additional roles, will soon be underway.
Italian director Sorrentino, who has been nominated for the Palme d'Or five times (Youth, The Great Beauty, This Must Be The Place, Family Friend and The Consequences Of Love), is on the Competition Jury at the Cannes Film Festival this year.
He is also working on an upcoming biopic of Silvio Berlusconi with actor Toni Servillo.