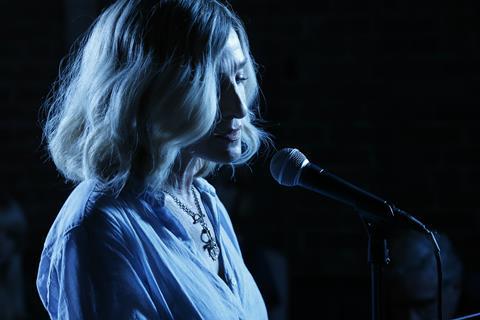 Paramount Worldwide Acquisitions has secured North American rights to Sarah Jessica Parker's drama Here And Now, which AMBI Distribution will release theatrically on November 9.
Paramount Home Media Distribution will release digitally and on VOD staring the same day.
Here And Now premiered in Tribeca and follows a New York City-based singer-songwriter on the day she receives earth-shattering news, traverses the city and attempts to make peace with the life she chose.
The cast includes Simon Baker, Common, Taylor Kinner, and Waleed Zuaiter, and features Jacqueline Bisset and Renee Zellweger. Fabien Constant directed from a screenplay by Laura Eason.
Parker and Alison Benson produced alongside AMBI's Andrea Iervolino and Monika Bacardi. Phil Hunt, Compton Ross, Anna Dokoza, and Luca Matrundola are executive producers.
"Sarah Jessica Parker, Alison Benson and I fought so hard to bring Here And Now to life because we all believed in the truth and depth of Vivienne and the characters around her," said Constant. "That is why I couldn't be happier that Paramount Worldwide Acquisitions is now joining us on this journey, as it is an honour to have my first feature supported by such an iconic and respectable company."
"It was the most rewarding creative experience for our team and now to be working with Paramount Worldwide Acquisitions is beyond anything we could have dreamed up," said Benson.