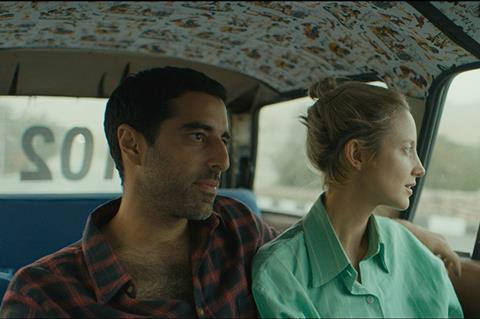 Paris-based Totem Films has come on board to handle international sales on Andrea Riseborough drama Luxor, which will premiere in the Sundance World Cinema Dramatic Competition in January.
CAA Media Finance is set to represent North American rights on Zeina Durra's film.
As previously announced, Front Row will distribute Luxor in the Middle East and North Africa.
The Film Clinic Production in association with Front Row Filmed Entertainment and Film Factory marks Durra's second film after Sundance 2020 selection The Imperialists Are Alive and centres on a British aid worker who reconnects with an archaeologist and former lover.
Durra produced Luxor with Mohamed Hefzy of Film Clinic, Mamdouh Saba, and Gianluca Chakra of Front Row. Paul Webster and Front Row's Hisham Al Ghanim are executive producers.
"We have been charmed by Hana's journey in the fascinating scenery of Luxor. Zeina knows how to capture an atmosphere, a state of mind," said Totem Films' Valentin.
Totem Films recently handled international sales on Levan Akin's Swedish international feature film Oscar submission And Then We Danced, which has sold to 35 countries.