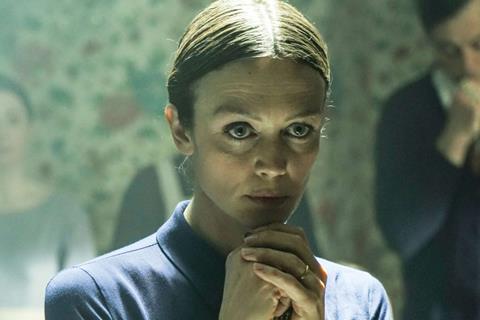 Parkland Entertainment has acquired UK-Ireland distribution rights to Italian horror title The Nest from director Roberto De Feo from True Colours.
The film is produced by Milan-based Colorado Film Production and Vision Distribution, with Vision handling Italian rights and Alfa Pictures distributing in Spain.
Parkland is aiming for an autumn release, with the format yet to be confirmed.
The Nest debuted at the Locarno Film Festival in 2019, going on to play Sitges and Thessaloniki later that year.
It portrays a rural mansion dominated by a heartless matriarch, who goes to sadistic lengths to protect her crippled son from the outside world. The arrival of a new girl pushes him beyond his mother's boundaries.
Francesca Cavallin, Justin Alexander Korovkin and Ginevra Francesconi star.
Parkland Pictures, the all-rights company of which Parkland Entertainment is the UK distribution arm, has also secured a sales deal with Vertical Entertainment for North America on Paul Morrison's 23 Walks.
Dave Johns and Alison Steadman star in the comedy drama about two older strangers who find love later in life via a series of perambulations with their dogs in a North London park.
The film was released theatrically by Parkland Entertainment in the UK and Ireland in September 2020, grossing £148,940 despite disruption from multiple lockdowns in the territory.
Last week Parkland Pictures signed a double deal with Samuel Goldwyn Films for distribution in North America, on Will Thorne's Silent Night and James Crown's Nemesis.