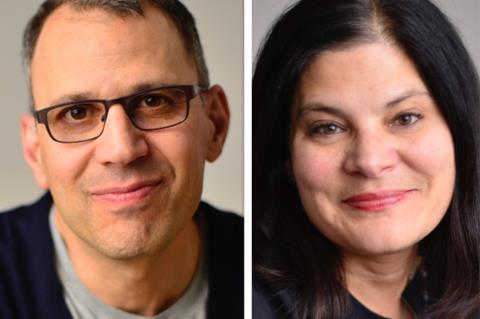 Participant and Actual Films in association with Chicago Media Project are producing a documentary on the use of experimental psychedelics in the treatment of PTSD and traumatic brain injuries in Navy SEAL veterans.
Jon Shenk and Bonni Cohen are directing the feature, which follows a group of former SEALs battling with trauma, physical pain and suicidal thoughts who undertake a cutting-edge psychedelic treatment.
Jessica Anthony produces and executive producers are Participant's Jeff Skoll and Diane Weyermann, Actual Films' Justine Nagan, and Chicago Media Project's Paula Froehle, Steven Cohen, Shizuka Asakawa and Kent McCleerey.
"Over the years, we have been honored to share stories of survivors struggling with the lingering effects of trauma, and this project goes in the most surprising directions. Marcus and Amber Capone, and their community, are warriors who are helping to open a window that will have profound effects on how we think about treating mental health and brain injury," said Shenk.
Cohen added, "It's been tremendously rewarding to partner again with Participant. Over the past three years, we've had the privilege of getting to know this tight-knit community and can't wait to share their story with audiences."
"As so many veterans struggle with the aftereffects of their service without the support they need, we're honoured to work with Actual Films to tell the story of the Capones and their groundbreaking efforts," said Participant CEO David Linde. "This film confronts hard truths about the lack of essential mental health care for those that have served their country and takes the audience on a truly compassionate and emotional journey they will not forget."
Participant's upcoming feature releases include Lowndes County And The Road To Black Power (Peacock); Out Of My Mind (Disney +); BLKNWS (A24); White Bird: A Wonder Story (Lionsgate); and Shirley (Netflix).