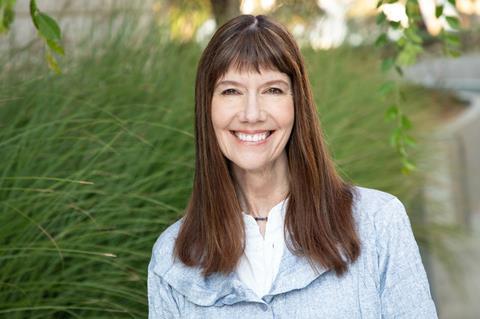 Diane Weyermann has been promoted to chief content officer at Participant Media as the company restructures its top tier following the departure of former president of narrative film and television Jonathan King.
In the newly created position, Weyermann, who joined in 2005 and previously served as president of documentary film and television, will develop Participant's slate of film and television in close partnership with CEO David Linde.
She will continue to focus on documentary film and television, alongside department senior vice-presidents Elise Pearlstein (film) and Miura Kite (TV), while collaborating with Linde and the company's newly announced heads of narrative film, Robert Kessel and Anikah McLaren.
Participant Media celebrates its 15th anniversary this year. The company has produced more than 100 feature and documentary films that have collectively earned 73 Oscar nominations and 18 wins.
They include best picture for Green Book and best international feature for ROMA earlier this year, best international feature for A Fantastic Woman in 2018, and best documentary wins for CITIZENFOUR in 2015, and An Inconvenient Truth in 2007.
Participant's most recent documentary projects include Steven Bognar and Julia Reichert's American Factory, Mark Johnson Harris and Deborah Oppenheimer's Foster, Viktor Kossakovsky's Aquarela, Steve James' America To Me, Ai Weiwei's Human Flow, and Bonni Cohen and Jon Shenk's An Inconvenient Sequel: Truth to Power.
Prior to joining Participant in 2005, Weyermann was director of the Sundance Institute's Documentary Film Program. For seven years, she was director of the Open Society Institute New York's arts and culture programme. She launched the Soros Documentary Fund, which later became the Sundance Documentary Fund, in 1996.