A Warner Bros. executive has called for more scripts written by women writers to help correct the film industry's gender imbalance.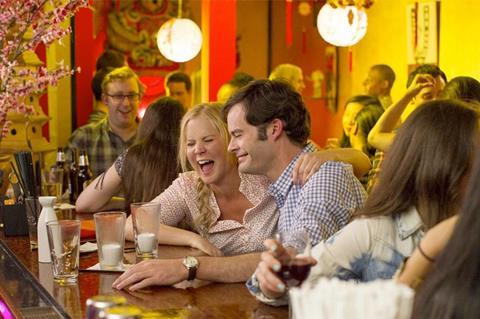 Speaking on a panel at the Toronto International Film Festival about financing female-led features, Niija Kuykendall, VP of production at Warner Bros Pictures, said: "I don't get a lot of material come my way from women.
"There needs to be more agents and managers who are continuously putting script from female writers in front of me."
Pointing to positive change, Kuykendall highlighted an increase in females running the show on Warner Brothers projects such as Denise Di Novi's upcoming directorial debut Unforgettable - a film directed, produced, co-written and starring women.
She also referred to Amy Schumer's Trainwreck and Gillian Flynn's Gone Girl, continuing: "It's not perfect by any means, but change is happening. There does seems to be a greater landscape of female filmmakers getting involved on bigger films."
Persistent
CEO of the Swedish Film Institute Anna Serner referred to her own experience in transforming Sweden's distribution of funding to a 50/50 split between men and women.
"You have to be persistent," she said. "If you don't meet your target, then ask yourself why. We all want good material, and the quality is there. It's just about finding a way to encourage women to step forward with their ideas."
Authenticity
"Sweden has shown us the way," said Gigi Pritzker, founder and CEO of OddLot Entertainment. "We (North America) are making headway, but we still need to catch up. How many times am I the only woman in a meeting?
"I think we need to be authentically ourselves. If a woman wants to do a $100m project, that's great. If she wants to make an independent film, that's great too.
"We have to be fearless in voicing our own thoughts, and to working on projects that are in line with our true passions."
Fears
Susan Cartsonis, president of Storefront Film Group, added that there is a fear of productions with more than one woman operating under a sea of tears.
"We need to get studios to stop thinking with these stereotypes. Women are just as capable and creative as men, it's just a matter of giving women the chance with larger roles."
Female director Gillian Armstrong (Little Women, Charlotte Grey) added from the audience, "After all these years, why are there still not more female directors? It should be based on merit. Whether it's indies or comedies, women should have the confidence to go out there and do it. It's time we make targets, and go for it."
The panel was moderated by Screen contributing editor Wendy Mitchell.