Spooks: The Greater Good sets release date.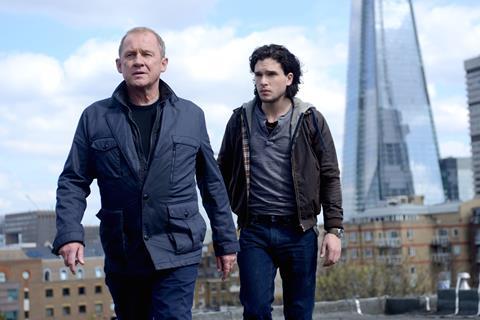 Pinewood Pictures, which finance and distribute the media investments of the Pinewood Studios Group, announced today that it has signed a deal with 20th Century Fox, that will see films on its distribution slate booked into cinemas by the studio.
Spooks: The Greater Good, starring Kit Harington (Game of Thrones), the movie based on the BBC hit show, is a key picture on the slate, and its release date is announced today as May 8 2015.
Ron Scalpello's Pressure, starring Danny Huston, Matthew Goode and Joe Cole, will also feature in the deal. Further films in the slate will be announced in due course.
Pinewood Pictures is part of the Pinewood Studios group.
Other projects in which Pinewood Pictures has invested include Michael Grandage's Genius, Belle, Take Down and Dom Hemingway.