The Pinewood Group is to raise $44.3m (£30m) to part-fund the expansion of its Buckinghamshire site in the UK.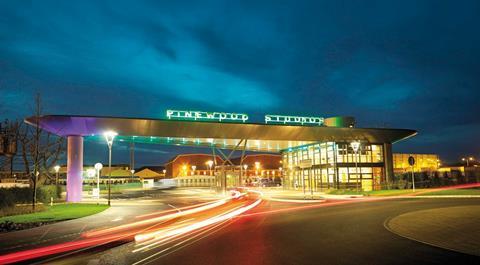 The funds will be raised through the placing of 8 million shares at a price of $5.54 (£3.75) per share.
Pinewood has also agreed new bank facilities of up to $200m (£135m) with Lloyds Bank, The Royal Bank of Scotland, HSBC and Barclays Bank that will also be used to finance the building work.
The expansion plans, which are known as the Pinewood Studios Development Framework (PSDF), are intended to address "capacity constraints" by doubling the existing capacity of Pinewood Studios through the addition of 323,000 sq ft of studios and stages, including three studios of 40,000 sq ft.
Pinewood chief executive Ivan Dunleavy said: "Today's announcement represents another significant step forward in the on-going development of the company and the implementation of PSDF to the benefit of shareholders as a whole and the UK creative industries.
"The board is encouraged by the visibility of the level of forward bookings for the next financial year."
If the placing is green lit by Pinewood's existing shareholders the shares will be allotted or sold on 17 April.
The PSDF will be tackled in three phases, each being up to five years in length.
The development of phase one is expected to begin by the end of June and is scheduled for completion in the first quarter of 2016.
It will comprise five large stages totalling 170,000 sq ft, which will increase the overall studio production space at Pinewood Studios by approximately 50%, along with ten workshops and two production offices.
The cost of construction of phase one is anticipated to be approximately $96m (£65m).
The total cost of the PSDF is estimated at $295m (£200m), with phases two and three subject to demand requirements.
Pinewood's expansion plans were given the go-ahead by the government in June last year.