The faith film marks the first time in history that a Pope has appeared in a feature film.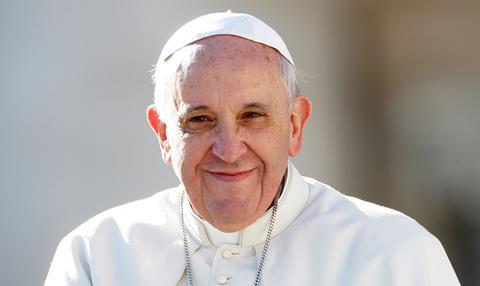 Pope Francis will appear in AMBI Pictures' forthcoming family film Beyond The Sun, which is scheduled to shoot in early 2016 in Italy.
All profits from the feature will be donated to two charities in Argentina – the birth country of Pope Francis - El Almendro and Los Hogares de Cristo, which help aid children and young adults in need.
Pope Francis will play himself in the film, which is based on the Gospels, the books of the New Testament penned by the disciples of Jesus.
AMBI co-founders Andrea Iervolino and Lady Monika Bacardi are fully-financing and producing the project under the AMBI Pictures banner. Gabriel Leybu and Graciela Rodriguez are co-producing, the latter also wrote the film's screenplay based on her original concept.
AMBI will oversee worldwide distribution of the project through its Los Angeles-based sales division AMBI Distribution.