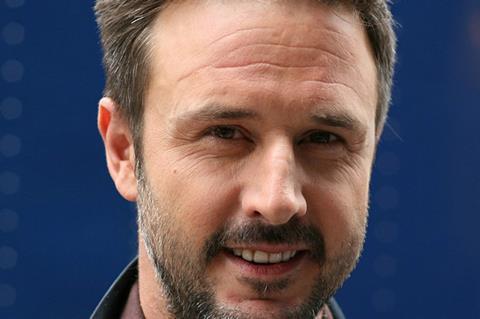 Los Angeles-based Premiere Entertainment Group is Toronto-bound with international rights to rom-com Couples Vacation starring David Arquette and Amy Acker.
Brandon Dickerson wrote and directed the film about two people who plan a glamping retreat to rekindle their marriage, only for things to take a comedic turn for the worse once they get there.
Dickerson also produced Couples Vacation with Boyhood producer Cathleen Sutherland and Susan Kirr. Erik Lokkesmoe serves as executive producer.
Gravitas Ventures will release the film in North America on November 10 under the title Amanda & Jack Go Glamping.
Arquette is currently filming family drama Saving Flora, while Acker will next be seen in the Marvel TV series The Gifted.
"We are so pleased to see this film get out there in the world, using humour to speak to a universal quest to find the balance and harmony in relationships, and ultimately happiness," Sutherland said. "The grass is not always greener on the other side of the donkey fence."
"It's the perfect date night movie," Premiere's vice-president of development and acquisitions said. "The audience will find themselves immersed in the story and cheering for Arquette's character to save his marriage.
Premiere Entertainment president and CEO Elias Axume and Carlos Rincon negotiated the deal with producers Sutherland and Kirr.
The company's sales slate includes police thriller Abduction aka Devil's Gate starring Milo Ventimiglia; Tribeca comedy The Last Poker Game with the late Martin Landau; Run The Tide starring Taylor Lautner; psychological thriller Never Here with Mireille Enos and Sam Shepard; and family title Breaking Brooklyn with Louis Gossett Jr and Nathan Kress.