French distributor snaps up Hilla Medalia's Tribeca title from K5 International.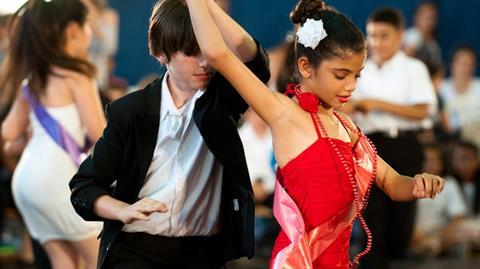 Documentary Dancing in Jaffa, which premiered at Tribeca last month, has been sold to French distributor Pretty Pictures ahead of its market screenings in Cannes next week.
The deal was brokered by Pretty Pictures' James Velaise and K5 International's Roldolphe Sanzé.
Medalia directed, produced and wrote the ballroom dancing documentary, which was produced by Diane Nabatoff and Neta Zwebner-Zaibert.
The film follows international ballroom dancing champion Pierre Dulaine who takes his belief that dance can overcome political and cultural differences and applies it to 11 year old Jewish and Palestinian Israelis.
Executive producers are Morgan Spurlock and Jeremy Chilnick, La Toya Jackson and Jeffré Phillips, Nigel Lythgoe, Dan Setton, Jody and John Arnhold, Robert Machinist, and Jonathan Shukat.
Pretty Pictures' Velaise branded the film "the most powerful documentary since Searching for Sugar Man" and said it would release the film in France this autumn.