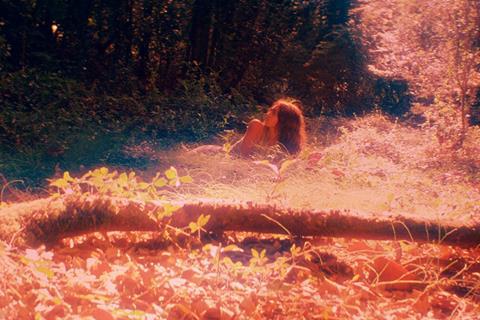 Chilean film Princesita has won four awards at the UK's Raindance Film Festival, including the Film of the Festival prize.
Directed by Marialy Rivas, Princesita opened the London event on September 26. It also took home best international feature, best performance for Sara Caballero and best cinematography for Sergio Armstrong.
Scroll down for the full list of winners
Produced by Pablo and Juan de Dios Larraín's production company The Fabula, the film tells the story of 12-year old Tamara, who has been raised in a cult. It premiered at Toronto Film Festival in 2017, going on to play at San Sebastian the same year.
In keeping with previous years, as winner of the Film of the Festival award Rivas will be asked to direct next year's official festival trailer.
Rene Eller won best director for We, an adaptation of Elvis Peeters' novel about a privileged group of teenagers who spur each other on to ever more sociopathic behaviour.
Lauren Mackenzie's We The Kings starring Elliot James Langridge and Timothy West won best UK feature, with Denali Tiller's Tre Maison Dasan, about the effects of having a parent in prison, took best documentary.
In August this year Terry Gilliam won the Raindance auteur award, recognising achievements in filmmaking and ongoing contribution to the industry.
Members on the 29-strong jury this year included Rogue One: A Star Wars Story director Gareth Edwards and actors Ray Winstone, Carmen Ejogo and Jonathan Pryce.
The 26th edition of the festival closes on Sunday October 7.
Raindance 2018 winners
Film of the Festival – Princesita
Best UK Feature – We The Kings
Best International Feature – Princesita
Best Director – Rene Eller (We)
Best Screenplay – Sophie Fillières (When Margaux Meets Margaux)
Best Cinematography – Sergio Armstrong (Princesita)
Best Performance – Sara Caballero (Princesita)
Best DocumentaryFeature – Tre Maison Dasan
Discovery Award – Silent Night
Best Short of the Festival – Souls Of Totality
Best UK Short – Landsharks
Best Documentary Short – Earthrise
Best Animation Short – Blind Mice
Best Music Video – Solicitous
Best Festival Campaign - Mike Rogers for Matsuchiyo - Life Of A Geisha
Webfest Jury Award – Bidune Kais (Undocumented)
Webfest Audience Award – Gimel
Raindance Spirit Award – This Is Love