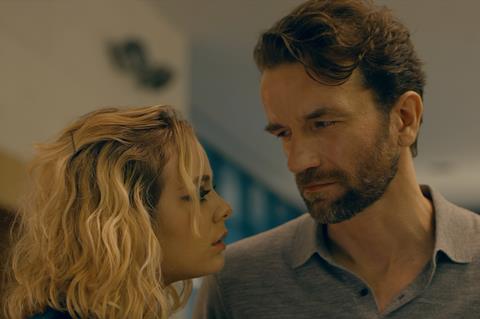 Paris-based sales company Pulsar Content has unveiled early deals on Spanish director Kike Maíllo's English-language psychological thriller A Perfect Enemy, co-starring Tomasz Kot and Athena Strates.
It has been snapped up for France (OCS), Germany (Koch Media), Poland (Best Film) and Taiwan (MultiVisionnaire Pictures).
The film is loosely adapted from Belgian writer Amélie Nothomb's best-seller Cosmétique de l'Ennemi which was translated into 24 languages and which sold worldwide beyond 700.000 copies.
It revolves around a successful architect who is approached by an annoyingly chatty woman while waiting for a flight at an airport in Paris. His trip descends into a psychological nightmare as the innocent conversation slowly takes a more sinister turn.
Maíllo co-wrote the screenplay adaptation with Cristina Clemente and Fernando Navarro.
The film has recently finished shooting in Catalonia and is now in post-production. Puslar Content is premiering a first promo at the EFM and has released a fresh image of stars Kot and Strates in the film [pictured].
It is a third feature for Maíllo after debut production Eva, which won a Spanish Goya for best new director, and 2016 crime drama Toro. It is produced by Spain's Sabado Peliculas, France's The Project Film Club and Germany's Barry Films.
Pulsar Content was launched last September by former Bac Films sales executives Gilles Sousa and Marie Garrett.