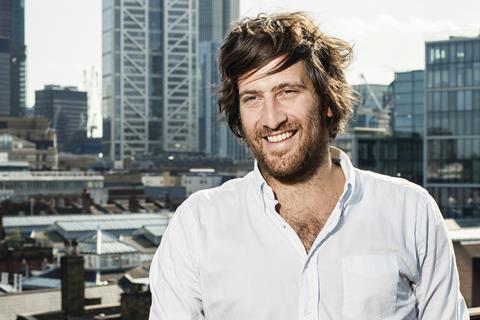 Pulse and Access Industries' AI Film have partnered on the PulsexAI fund that they say will enable them to fully finance a feature slate, effective immediately.
Len Blavatnik's Access Industries will underwrite the fund, which will back two to three films a year budgeted up to $6m.
Both parties took the opportunity to announce the fund on Wednesday (January 17) on the eve of Sundance, where they each have a film in selection.
Pulse has Crystal Moselle's Skate Kitchen premiering in NEXT, while AI Film's American Animals screens in US Dramatic Competition and is one of few must-see acquisition titles at this early stage heading into Park City.
"I have been looking for some time for the right financing partner to address a real need in the market – a fund that is conceived to operate within the reality of making films, where the relationship with talent is transparent and supportive, and the needs of the film are compatible with the financing structure," Pulse CEO Thomas Benski (pictured), said. Benksi announced PulsexAI with producer Lars Knudsen and AI Film's Ben Giladi.
"My partner Lucas Ochoa and I could not be happier to be partnering with Ben and AI and Lars to launch this fund as we truly share taste, values and approach to filmmaking… We will have an appetite for risk, and will support our auteurs and their original voices through our ability to fully finance and bring our in-house resources and experience shielding the project from the pressures of the current complicated marketplace. Cinema is made of exceptions and we wanted to create a financing solution that truly reflects this."
Giladi added, "It's undeniable that the industry is undergoing a serious cultural, generational and economical change at the moment. We perceive this change as a blessed opportunity to bring back true power and focus to exceptional and bold directorial talents. I'm thrilled to team up with Thomas and Lars, with whom I share a deep creative understanding, to establish this new safe haven for the next generation of cinematic auteurs."