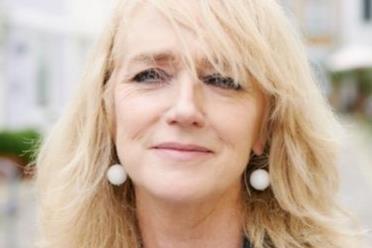 London-based Pulse Films has brought in Archery Pictures executive Judy Counihan as scripted creative director.
The renowned Counihan, who has 25 years' experience working in international TV and film, will help grow Pulse's scripted slate, which includes recently recommissioned Sky/AMC series Gangs Of London, An Olive Grove In Ends adapted from by Moses McKenzie from his novel, Anna Friel-fronted The Perfect Girlfriend, and an upcoming as-yet-untitled Lewis Capaldi feature documnetary, being sold by UK outfit Independent Entertainment.
As Archery's creative director, Counihan has worked across all drama series and feature films which includes series Riviera, The State and John Madden's feature Operation Mincemeat, produced alongside See-Saw Films.
Prior to ths, she was chief exec of All3Media-backed Solution 3 Productions and served as head of film and television at Objective Productions and was an exec producer for drama at IWC Media.
Her arrival comes a few weeks after Vice Media Group-owned Pulse became the focal point for scripted as part of a restructure at the US company under which it has pared back its unscripted operations, outside of music docs.
"Judy and I first worked together 15 years ago, and I have been looking for an opportunity to find a way to work together since," said Jamie Hall, chief operating officer of scripted at Pulse Films.
"With her unparalleled film and TV experience in the UK and US independent film and television production, her exquisite taste and sensibility, she has earned her the respect of the industry. A creative leader of Judy's calibre will accelerate Pulse Films' ambitions to reach even greater heights."
Counihan added: "Pulse has an outstanding slate of projects and exceptional relationships with writers, directors, and onscreen talent. I very much look forward to working with the team to make Pulse the go-to place for high-quality, cut-through, talked about drama."
A version of this story first appeared on Screen's sister site, Broadcast.