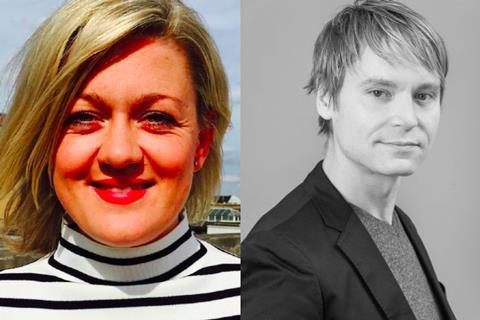 Pulse Films has promoted Emma Cooper to global president of non-fiction under a restructure that brings features and TV under one roof.
Ryan Harrington has been brought in from A&E IndieFilms as executive producer of non-fiction feature documentaries and will report to Cooper.
Besides creating feature and TV content, the division under Cooper will also target premium music documentaries and "ambitious" non-fiction formats.
Cooper served as executive producer alongside Pulse Films CEO Thomas Benski on No Greater Law, which will receive its world premiere at Tribeca next month and centres on the patriarch of an American faith-healing family who fights to protect the right to deny his children medical care while an investigation into child deaths closes in on him and his church.
"Under Emma's leadership our non-fiction division has found a real focus and drive to develop and produce premium film and TV for global markets," Benski said. "Our focus has coincided with the evolution of the marketplace and we now feel that we are positioned perfectly to make the most of the golden age of premium non-fiction work.
"We are excited to build a team who are dedicated to developing and producing projects that redefine and revolutionize the non-fiction space."
"We look forward to Ryan joining our team as we continue to grow the company," Cooper said. "His experience and expertise will surely be a great addition to the department as we expand production in the non-fiction feature arena."
Harrington added: "I have admired Pulse Films' creative vision and dedication to the craft of filmmaking for a number of years and look forward to working with Thomas, Emma and the incredible Pulse Films team to help shape and enhance their global documentary slate."
Harrington has managed production on the likes of Jesus Camp, My Kid Could Paint That, Murderball, and American Teen.
Prior to A&E he was vice-president of artist programmes for the Tribeca Film Institute, where he launched the organisation's worldwide granting and filmmaker aide initiatives and supported the careers of hundreds of filmmakers including Laura Poitras, Heidi Ewing, and Roger Ross Williams. Before that he was acting director of industry programmes at Hot Docs, and director of docs and specials at Discovery.
Showtime recently picked up Pulse Films' feature XY Chelsea, on which Laura Poitras served as executive producer. Pulse's Skate Kitchen was snapped up at Sundance by Magnolia Pictures.
Pulse Films also recently announced a push into scripted TV led by Lucas Ochoa with Gangs Of London directed by Gareth Evans for Sky Atlantic, Cinemax and HBO, and Atomic Bazaar from Gregory Burke.