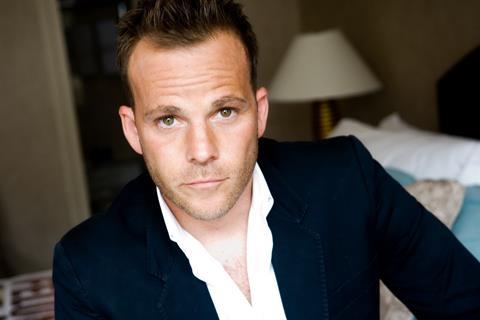 Radiant Films International has added the psychological thriller Don't Go starring Stephen Dorff and Melissa George to its sales slate and will introduce to buyers in Berlin this week.
David Gleeson, who wrote the screenplay to the upcoming Fox Searchlight drama Tolkien, directs from a screenplay he wrote with Ronan Blaney about a loving couple who struggle to deal with the loss of their daughter in an accident.
After they relocate to a small beachside town in Ireland, the woman fears for her husband's sanity when he has vivid dreams about the child and convinces himself he can bring her back to life.
Radiant CEO and president Mimi Steinbauer will present first footage to buyers in Berlin. Paradigm represents US rights to the drama, which also stars Simon Delaney and Charlotte Bradley.
Nathalie Lichtenthaeler produces the feature, which is in post, through her Ireland-based Wide Eye Films. Executive producers are Michael Helfant and Bradley Gallo from Amasia Entertainment, who co-financed the film in conjunction with the Irish Film Board, BAI, Northern Ireland Screen and Section 481 tax incentives, and was instrumental in bringing the project to Radiant.
"Don't Go is a wholly original psychological thriller," Steinbauer said. "David Gleeson has crafted a remarkable film which keeps its audience guessing and has provided his two remarkable leads with challenging roles showcasing their formidable talent. Radiant is extremely excited to present this film to the international marketplace."
"We are thrilled that Radiant has come on board to sell Don't Go," Lichtenthaeler added. "Mimi and her team have an amazing eye for daring, original work and this film fits that description perfectly. Berlin is an excellent launch pad to introduce this captivating story to buyers, and we could not be more proud to deliver the kind of commercial thriller for which the international marketplace is hungry for."